This is a simple mobile station exported to Congo. The output of this portable crushing plant is 5-20t/h. In addition to the simple frame, it is equipped with a feeding device, a crushing device, a conveying device and a power device. The working process is: put the stone material into the GZ40-4 vibrating feeder by the forklift, and then evenly feed the stone material to the pe250x400 jaw crusher. After crushing, the material is transported out by the conveyor.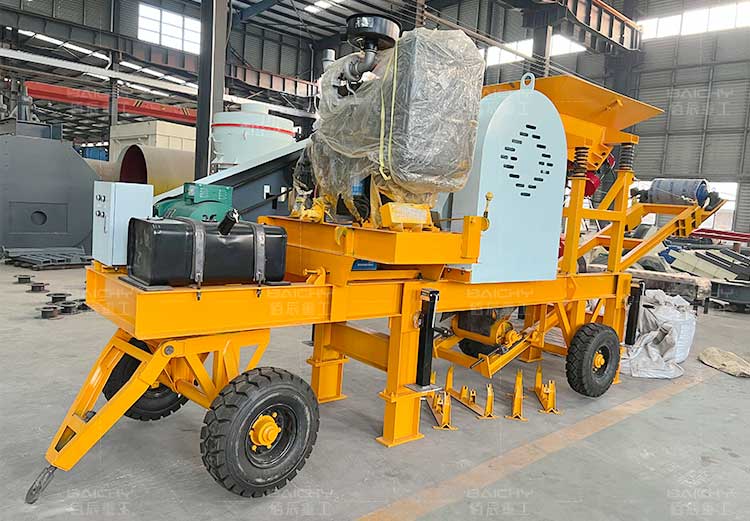 The advantages of this simple mobile plant are simple structure, convenient operation, and it can move quickly in the crushing scene. Although the small mobile crushing plant is simple, the equipment configuration is relatively complete. It is a closed small crushing line, which not only meets the needs of customers, but also reduces the customer's budget.

Baichy Heavy Industry is very careful in details. The main body of the basic structure frame is welded by Q345B structural steel, and the section is a box-shaped structure, which has good bearing and torsion resistance, and the main body of the frame has good stability.
Related recommend: Mobile Jaw Crusher / Mobile Impact Crusher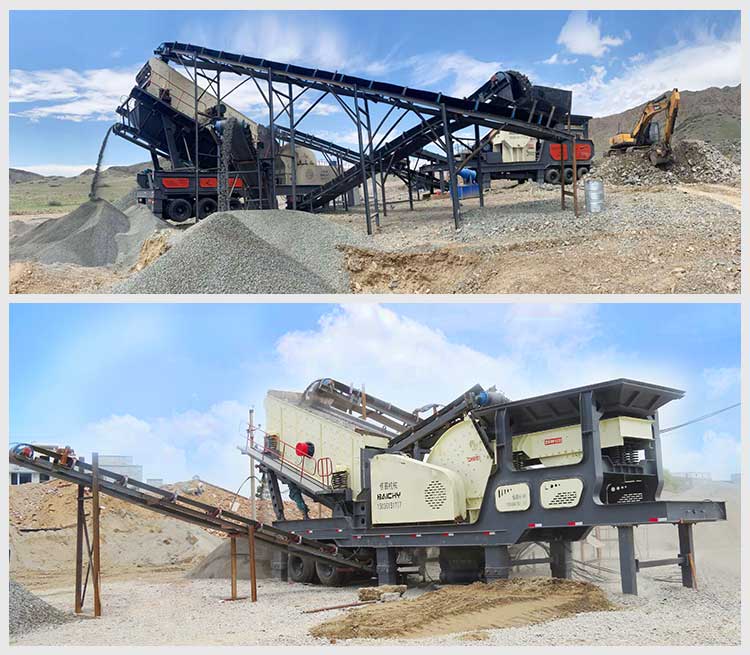 At present, in the process of stone mining, the mobile crushing station is usually used to crush the stone. The mobile crushing station generally includes a frame, a feeder, a crusher, a vibrating screen and a belt conveyor. The mobile crushing station is divided into wheel type and crawler type.
In the actual production process of the two mobile crushing stations, the attached belt conveyor is usually required for transportation, feeding and discharging transfer. The existing mobile crushing station frame systems are all flat frame structures. The height of the frame is close to the ground. For front-end feeding and rear-end discharging, the belt conveyor is fixedly connected to the mobile crushing station, which occupies a large space and is inconvenient for mobile transportation. At the same time, the feeding and discharging directions cannot be adjusted freely and flexibly, causing a lot of inconvenience in the actual production process.