Jaw crusher (jaw crusher) is mainly used for crushing various materials with compressive strength not exceeding 320 MPa and is widely used in mining, smelting, building materials, roads, railways, water conservancy, and chemical industries.
The jaw crusher developed by Baichy Machinery combined with advanced technology at home and abroad, adopts deep cavity crushing, no dead zone, the feeding and crushing efficiency is greatly improved, and the energy saving of a single machine is 15%-30%, and the energy saving of the system is more than doubled. It has the advantages of advanced technology, long service life, reliable operation, and easy maintenance.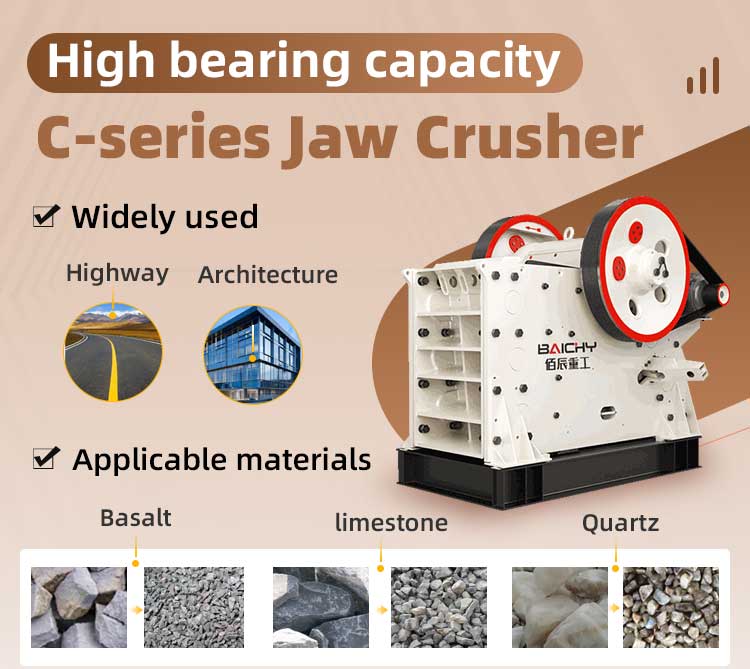 Baichy jaw crusher product features:
1. High productivity
Compared with other products of the same specification, the amount of bankruptcy in Hubei can be increased by 30%-50%.
2. High crushing rate
The thickness of the jaw plate of the jaw crusher is increased, which significantly improves the crushing force and effectively improves the crushing efficiency.
3. Smooth operation
Through the optimization of the overall structure and the counterweight part, the jaw crusher makes the operation of the equipment more stable and reliable.
4. Special design
The flywheel adopts a reasonable structural layout, which better balances the unbalanced force generated by eccentric operation, avoids machine damage caused by unbalanced vibration, and saves installation space.
5. High degree of automation
The jaw crusher has a high degree of automation, which reduces the labor force of workers. In addition, the maintenance of the equipment is straightforward and does not require too much operation.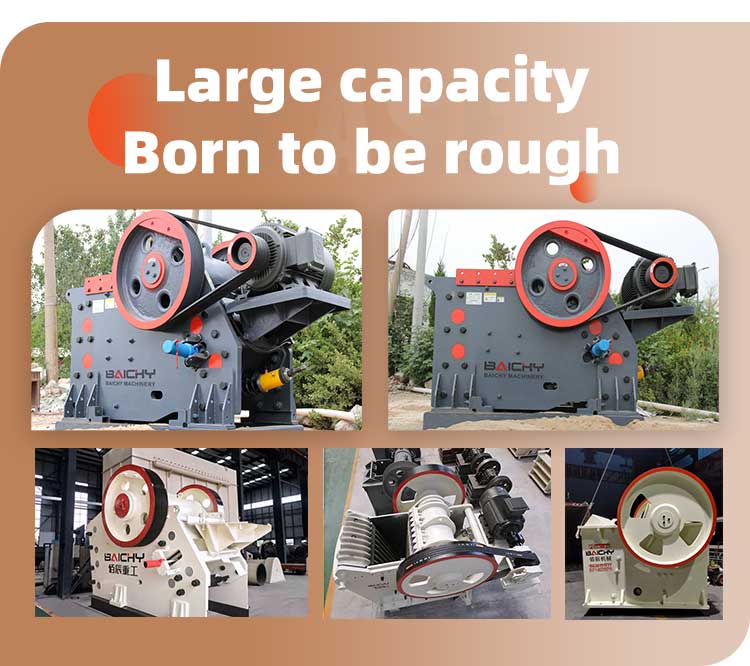 The working principle of the jaw crusher
The working mode of the jaw crusher is the curved extrusion type. When working, the motor drives the belt and pulley, and the movable jaw moves up and down through the eccentric shaft. With the continuous rotation of the motor, the crushing movable jaw performs periodic motions to crush and discharge materials to achieve Mass production.
When the movable jaw rises, the angle between the toggle plate and the movable jaw becomes larger, thereby pushing the movable jaw plate to approach the fixed jaw plate, and at the same time the material is crushed or chopped to achieve the purpose of crushing; when the movable jaw goes down, the elbow The angle between the plate and the movable jaw becomes smaller, the movable jaw leaves the fixed jaw under the action of the pull rod. The spring and the crushed material are discharged from the lower opening of the crushing cavity.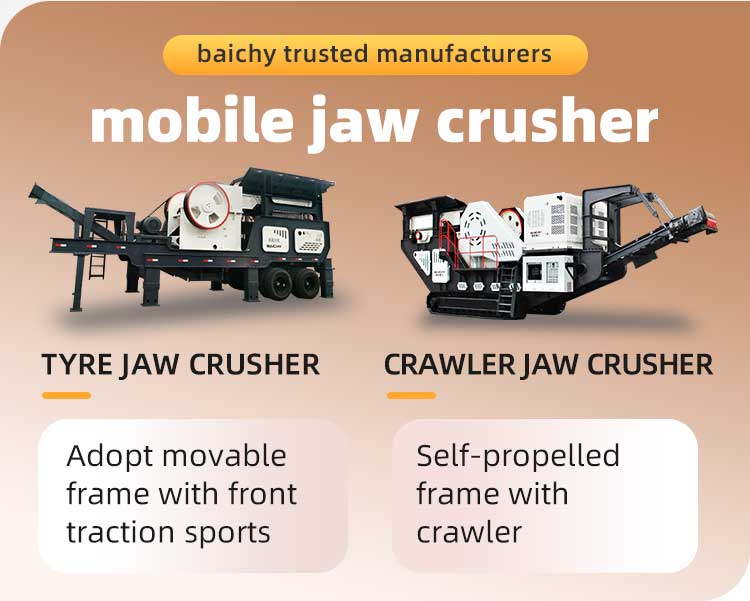 Mobile Jaw Crusher