Why choose an impact crusher?
The jaw crusher and the impact crusher belong to the same crushing equipment. Both are used in the crushing process to process large stones into smaller particles. The difference is that the jaw crusher is a coarse crusher and the primary crusher. The impact crusher is the secondary crushing equipment used to shape the primary crushed materials to make the product's particle size more uniform.
The impact crusher can handle materials with a side length of less than 500 mm, and the compressive strength can reach up to 350 MPa. It has the advantages of a large crushing ratio and cubic particles after crushing. The impact crusher is more effective in processing materials with a large amount of moisture, which perfectly optimizes the blocking of the discharge port.
The impact crusher is suitable for a wider range of material hardness, which can easily and flexibly adjust the discharge particle size, with a wide adjustment range, the wear of the wearing parts is small, the metal utilization rate is high, the replacement of accessories is easy, and the maintenance cost is correspondingly reduced.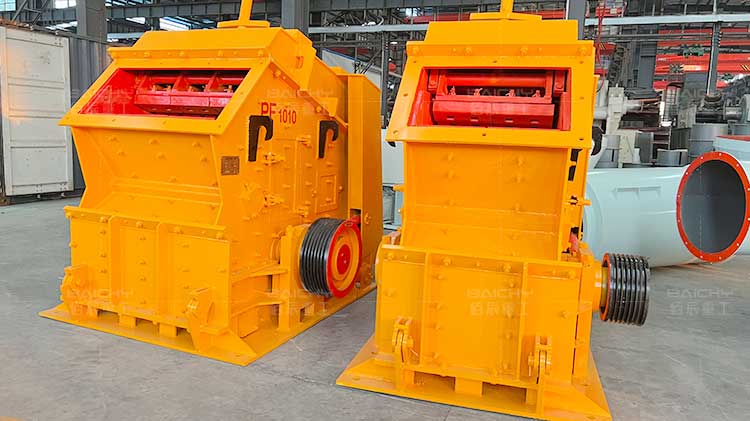 2 sets of PF1007 and PF1010 impact crushers are ready to be sent to Indonesia. The color and label of the product are customized according to the customer's requirements (customization service is free).
What are the advantages of Baichy impact crusher?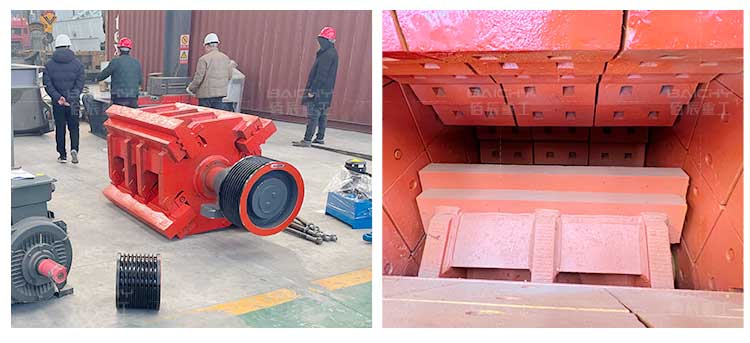 The core strength of Baichy impact crushing equipment lies in the material of the impact crusher parts. Composite, composite materials, high-chromium materials, ultra-high chromium cast iron, multi-component alloy steel, high and low chromium cast iron, high-quality high-manganese steel, suitable for crushed materials: all kinds of coarse, medium, and fine materials (granite, limestone, concrete, etc.), Because the blow hammer is very easy to wear, it is also limited in the application of hard material crushing. It is usually used for coarse crushing, medium crushing, or fine crushing of limestone, coal, calcium carbide, quartz, dolomite, iron sulfide ore, gypsum, chemical raw materials, etc. Brittle materials below medium hard.
Picture of Baichy impact crusher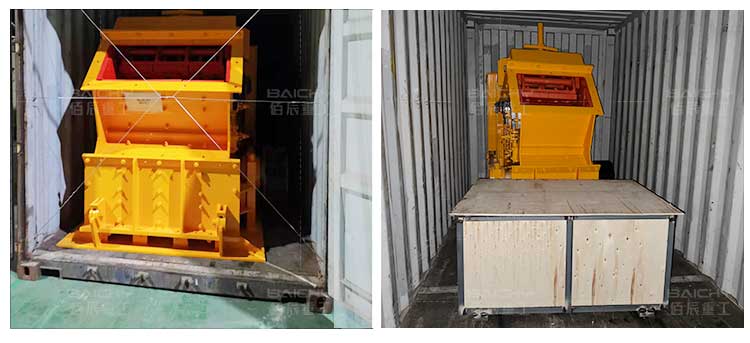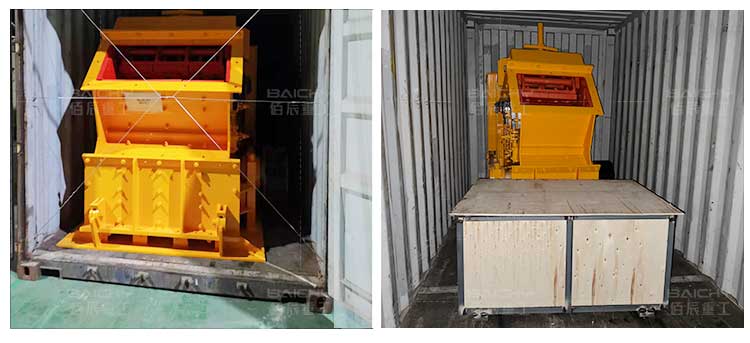 We are unfortunate every time we ship, starting from SGS third-party certification, whether the goods meet customers' requirements, and issue certification certificates. We will record the list of accessories for distribution. For the processing of accessories, we will make a separate accessories box. This saves more cabinet space.
This is the certification of Baichy, we treat each customer sincerely.