In the selection of equipment for the stone crushing production line, we need to configure it according to the type of material, product size, and production requirements. How do we choose a 60-100tph stone production line?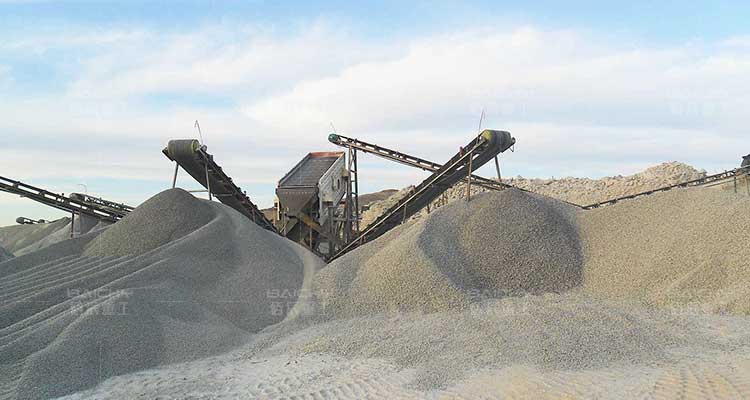 The main equipment includes a hopper, ZSW850×3000 vibrating feeder, PE500×750 jaw crusher, PF1010 impact crusher, 3YK1548 vibrating screen, and belt conveyor.
Raw materials: Limestone, Granite, Basalt, Quartz, River stone, etc.
Capacity:60-100tph
Feed size: less than 425mm
Finished size:0-5mm, 5-10mm, 10-20mm
Application: produce aggregate of limestone, granite, basalt, river stone, marble, iron ore, dolomite, quartz, slag, etc, which is widely applied for hydro-power, construction, highway, railway, airport runway, civil engineering projects, etc.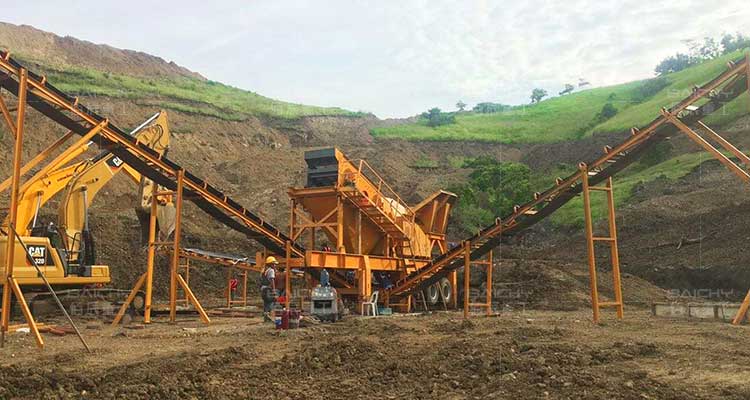 60-100tph crushed stone production line:
The material is sent from the hopper to the jaw crusher by the vibrating feeder for primary crushing, and then sent to the impact crusher by the belt conveyor for secondary crushing, and the impact crusher can be used for fine crushing. The processed products can be separated into different specifications by the circular vibrating screen. In addition, according to the actual processing requirements, the crushing production line can be equipped with other crushing equipment.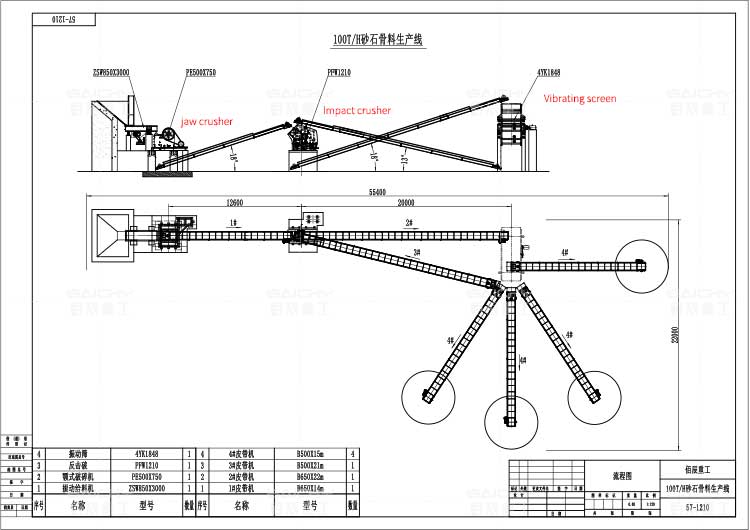 Program advantages:
1. High production efficiency and low operating cost;
2. The output is large, and the finished stone has uniform particle size and good particle shape, which meets the national high-speed material requirements;
3. The crushed stone production line designed by Baichy Machinery is fully equipped and reasonably configured, which is conducive to the crushing of crushed stone.