Limestone is the trade name for limestone as a mineral raw material. In the history of human civilization, limestone has been widely used because of its wide distribution in nature and easy access. As an important building material, limestone has a long history of mining. Limestone is the main raw material for the manufacture of cement, lime, and calcium carbide. It is an indispensable flux limestone in the metallurgical industry. After ultra-fine grinding, limestone with good quality is widely used in In the manufacture of paper, rubber, paint, coating, medicine, cosmetics, feed, sealing, bonding, polishing, and other products. Limestone is an important resource. With the continuous progress of science and technology and the development of nanotechnology, the application field of limestone will be further expanded.
Processing technology
Limestone milling is generally divided into limestone coarse powder processing (0-3MM), fine powder processing (20 mesh-400 mesh), ultra-fine powder processing of limestone (400 mesh-1250 mesh) and micro powder processing (1250 mesh-3250 mesh) ) four types.

Stage 1: Broken
The limestone bulk material is crushed by the crusher to the fineness (15mm-50mm) that can enter the mill.
Stage 2: Grinding
The crushed limestone small pieces are sent to the silo by elevator and then sent to the grinding chamber of the mill evenly and quantitatively by the vibrating feeder for grinding.
Fine powder processing can choose Raymond milland YGM High-pressure Grinding Mill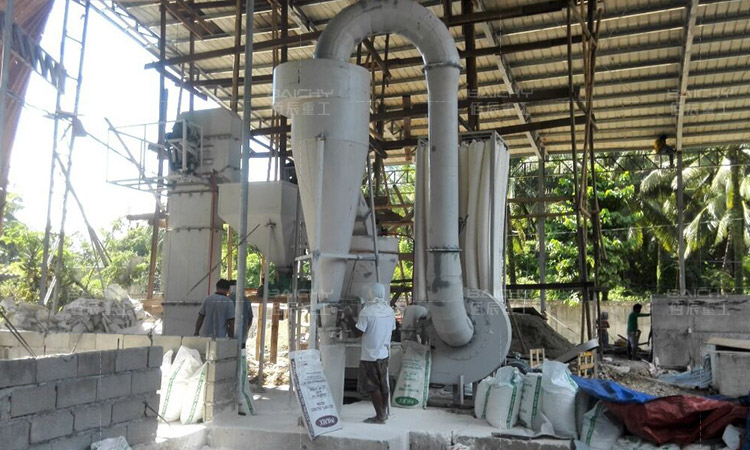 Stage 3: Grading
The pulverized material is classified by the powder separator, and the unqualified powder is classified by the powder separator and then returned to the main engine for re-grinding.
Stage 4: Gathering Powder
The powder that meets the fineness enters the dust collector through the pipeline with the airflow for separation and collection, and the collected finished powder is sent to the finished product silo by the conveying device through the discharge port, and then uniformly packed by a powder tanker or an automatic baler.