The main function of the mine crushing equipment is to reduce the particle size of the rock. Mobile crushing equipment is the most advanced aggregate manufacturing equipment at present. The portable structure is suitable for the crushing of engineering construction waste with high fluidity.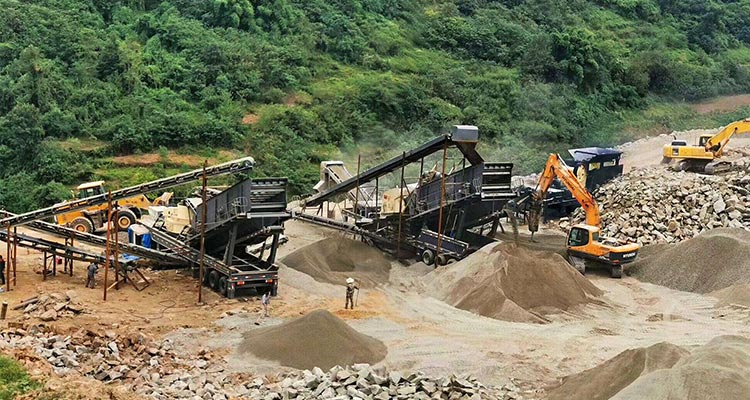 Advantages and characteristics of tire-type mobile crushing equipment:
1. Integrated design;
2. Strong mobility, flexible special session;
3. Quickly put into production and save costs;
4. Simple structure, easy maintenance.
The mobile crushing plant has been optimized and strengthened in design, with higher strength, better performance, and compact structure.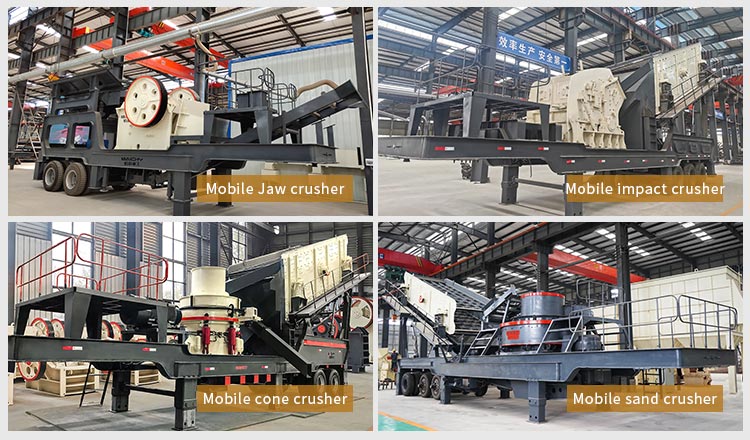 Mobile crushing plant can be divided into two types: tire type and crawler type.
According to the different needs of customers and different functions, it is divided into different series such as mobile jaw crushing plant, impact crushing plant, mobile cone crushing plant, mobile sand making plant, and the combined mobile plant.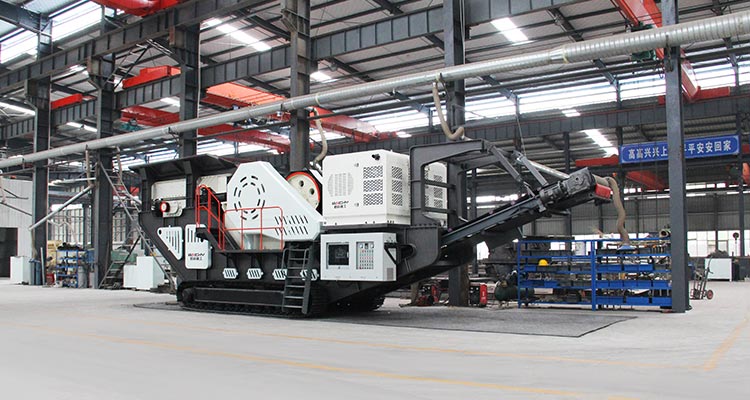 Baichy crawler mobile plant is a kind of mobile crushing and screening equipment with full hydraulic drive crawler chassis. It integrates a feeder, crusher, vibrating screen, belt conveyor, power combination, and control box. Additional products such as key start and infinite remote control can realize in-situ steering.
The whole set of unit equipment can be operated independently or can be flexibly configured for a joint operation to meet customers' mobile crushing, mobile screening, coarse crushing, secondary crushing, and fine crushing operations, and maximize cost reduction.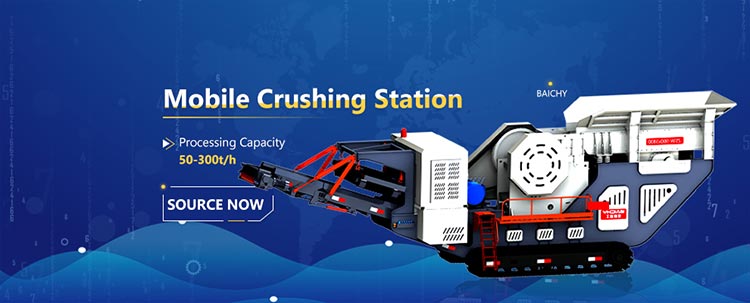 | | | | | |
| --- | --- | --- | --- | --- |
| Model | Crusher Model | Max. feeding size(mm) | Capacity(t/h) | Weight(t) |
| CHT-E69 | PEL69 | 500 | 80-100 | 41 |
| CHT-C96 | C96 | 480 | 100-120 | 39 |
| CHT-C100 | C100 | 580 | 120-150 | 52 |
Advantages and characteristics of crushing equipment for crawler crusher plant
1. Flexible transfer, eliminating the material transportation process and saving production costs for you.
2. Wide application range, high crushing efficiency, and large output.
3. High degree of intelligence, reducing manpower input.
4. With its own power generation equipment, there is no need to worry about production shutdown, so that you can produce and earn money at any time.
5. Environmental protection configuration, less dust, and low noise.
Tell me your requirements, we provide a process flow diagram for free, Call us or add me on WhatsApp at 8615093222637