Semi-mobile equipment is gaining popularity in mining operations due to the cost savings associated with ease of construction and relocation. Baichy semi-mobile primary crushing plants offer a modular and intelligent solution for improved maintainability and safety for maximum productivity.
The
semi-mobile crushing station
is also called a modular unit or a sled unit. The body is placed on a suitable working level in the open pit, and the crawler-transporter or other traction (pull) is used to advance and extend the working steps. ) equipment to move the crushing unit as a whole (or split).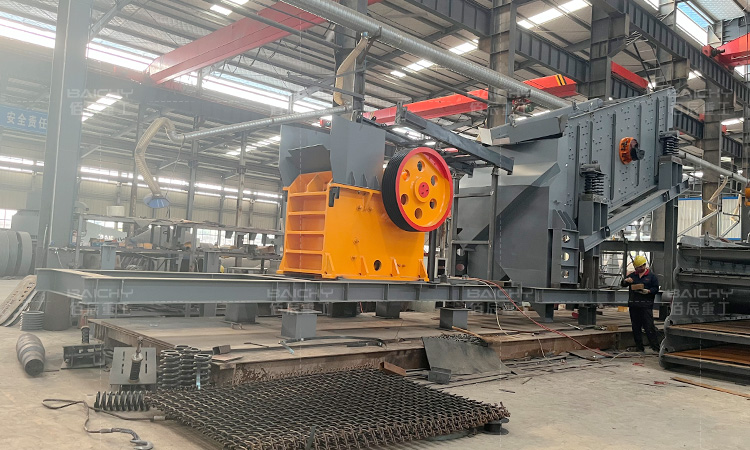 A modular unit consists of three parts: first, equipment such as crushing, screening, or feeder; second, steel structure supports, hoppers, buffer silos, and other non-standard design and manufacture parts; third, steel grating platforms, italics, handrails Standardized design and production of railings.
The most typical feature of a semi-mobile crushing plant is that it is connected to the ground without a concrete foundation. Its service life ranges from several months to several years, and its one-time migration time usually does not exceed 48 hours.
The semi-mobile crushing station is usually arranged on the working side of the stope, and the ore and rock transportation distance is less than 3km. When the stop steps extend beyond the reasonable transportation distance and climbing height of the car, the next relocation will be carried out.