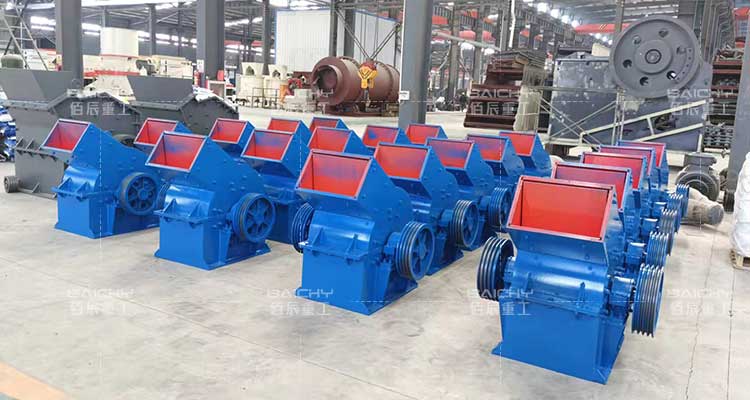 Advantages of Hammer Crusher
Advantages 1. The
Hammer crusher
has a high crushing ratio (generally 10~25, an individual can reach 50), which is its main advantage.
Advantage 2. Simple structure, compact size, lightweight, easy operation, and maintenance.
Advantage 3. Its product particle size is small and uniform, and it is less over-crushed.
Advantage 4. One-time crushing and molding, no secondary processing is required large production capacity and low energy consumption per unit product.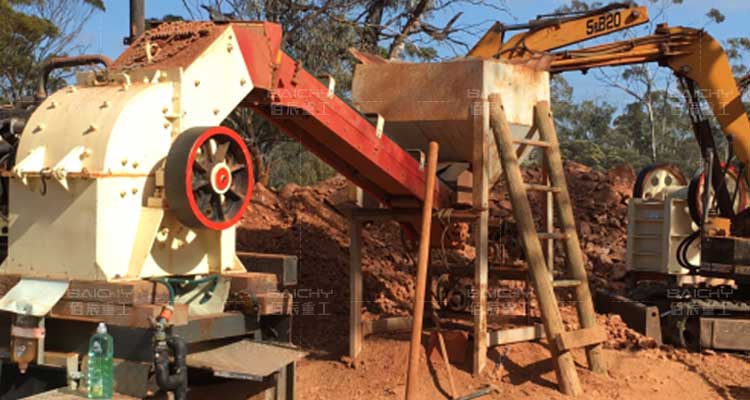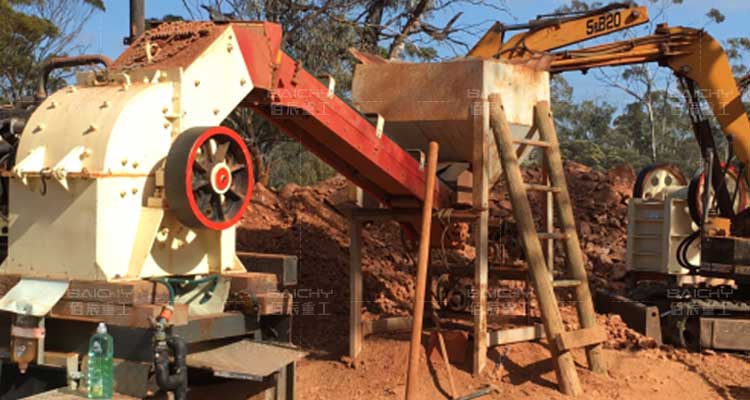 Disadvantages of Hammer Crusher
Disadvantages 1. The hammer head and the grate screen wear quickly, and the maintenance and balancing times are long. When the hard material is broken, the wear is faster.
Disadvantage 2. When crushing sticky and wet materials, it is easy to block the screen gap of the grate, which is easy to cause downtime (the moisture content of the material should not exceed 10%).
Disadvantage 3. When crushing hard materials, the hammerhead and lining plate wear a lot and consume a lot of metal materials. Frequent replacement of wear-resistant parts requires more maintenance time. When crushing sticky and wet materials, the grate is easy to block and the production capacity is reduced.
Baichy Machinery Hammer Crusher is further optimized on these advantages and disadvantages. Through the contact point of the reaction force and the release of the internal texture of the stone, the rapid fragmentation of the stone is realized. This process is called "point crushing", and the crushing efficiency is higher than that of the traditional hammer. More than 100% broken.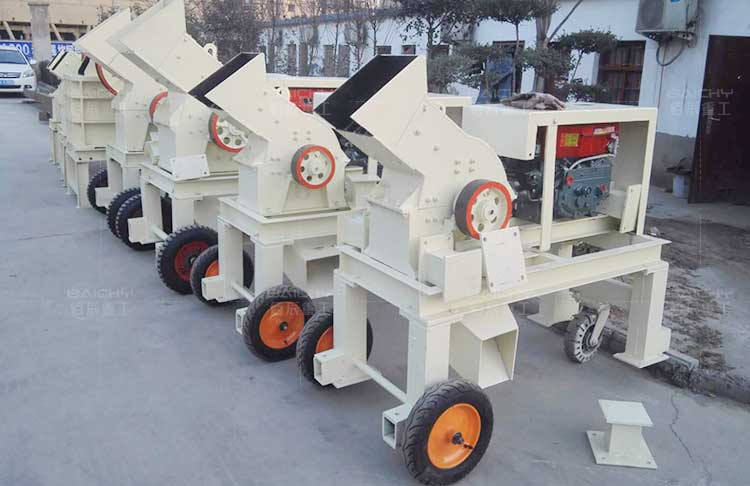 Small mobile rock hammer crusher with diesel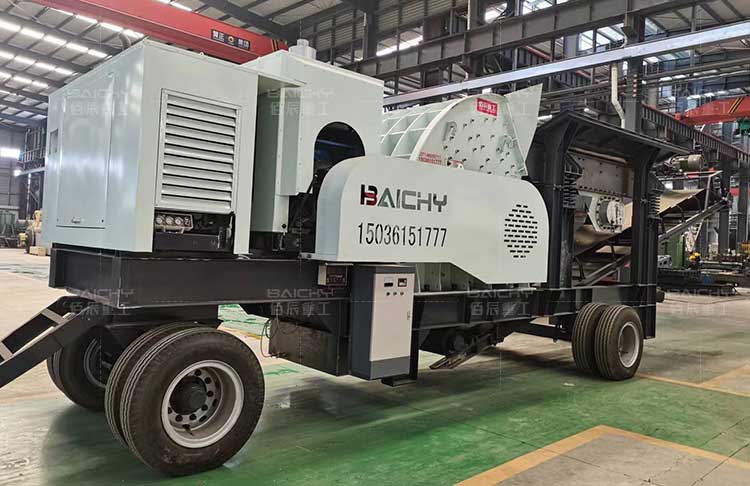 Some customers often ask me, can granite be broken with a hammer crusher? It can be used, but the hardness of granite is relatively large. When crushing such materials, the wear of the hammerhead is relatively serious, and the hammerhead needs to be replaced frequently. Baichy recommends the use of a
granite jaw crusher
.