Baichy Machinery grinding production line is suitable for grinding and processing of metallurgy, building materials, chemical industry, mining, and other mineral materials, and can be used for limestone, feldspar, calcite, talc, barite, fluorite, rare earth, marble, ceramics, bauxite Soil, manganese ore, phosphate rock, red iron oxide, quartz sand, cement clinker, activated carbon, clay, coal gangue, gypsum, silicon carbide, refractory materials, etc. Mohs hardness below 8, humidity less than 6% non-flammable Processing of explosive mineral powders.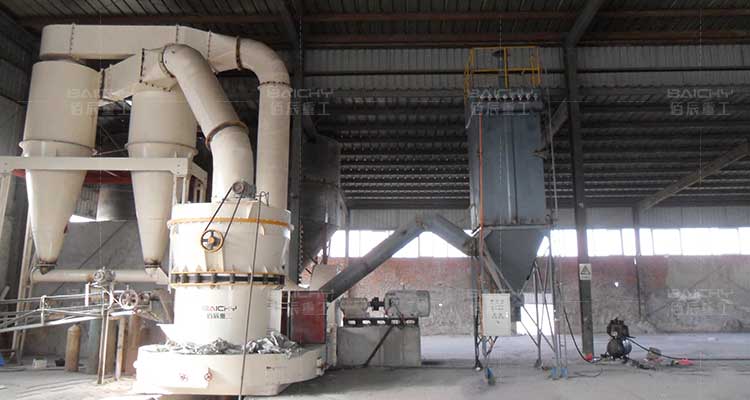 Next, we will mainly introduce Baichy YGM95 grinding equipment
The main engine of the YGM95 high-pressure grinding mill adopts a reducer, so the grinding production line with the 95 main engine as the core has a difference in the reducer compared with the YGM85 grinding mill. PE-crusher, I-type bucket elevator, GZD electromagnetic feeder, YGM95 Grinding mill, silo, reducer, fan, analyzer, pipeline, dust collector, powder collector, etc.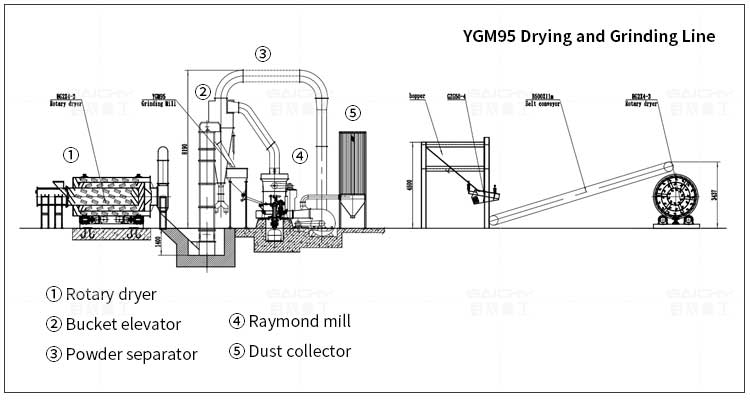 Do you know? The output of the grinding mill and the fineness of the powder have a great relationship!
The fineness of the output and the fineness of the powder return have a great relationship with the output of the mill. If the output is too fine, the output of the mill will be directly reduced. This is because, under the same conditions, the finer materials will stay in the mill. The time is relatively long and the cycle load is low. If the grinding fineness is too coarse, the circulation volume in the mill will be increased, and the coarse powder that has not been ground will be returned to the mill. output. Therefore, intuitively speaking, the greater the difference between the fineness of returning powder and the fineness of grinding, the higher the efficiency of powder selection, and under the same conditions, the higher the hourly output of the mill, which is also a proportional relationship.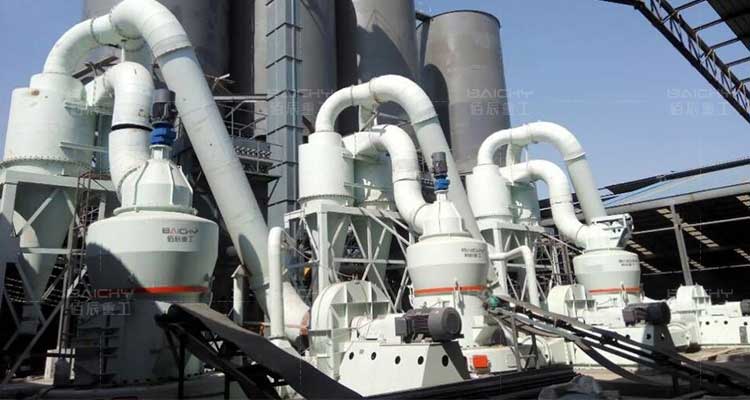 Baichy reminds : The equipment configuration of the grinding production line is mainly determined according to the customer's use of grinding raw materials, output, and finished products.