Eric Makimuna is a buyer of mine crushing equipment from Congo. He hopes to get a mobile station quotation of 50-80t/h and 80-100t/h.
His requirements were clear, the raw materials he needed to break were "hard stone blocks", and he wanted to get stones and sand to build the house.
Specific requirements are as follows:
The discharge contains 4 finished product particle sizes, which are
* 1st exit for 8/15 size gravel;
* 2nd exit for 15/25 gravel;
* 3rd exit for 2/8 gravel;
* 4th exit for the Sand.
In recent years, the mobile crushing station is very popular in the market, which has a great relationship with its own characteristics. The mobile crushing station is composed of a mobile crushing and screening system, including the primary crushing station, the secondary crushing and screening station, and the conveyor. different responsibilities. The mobile station is flexible and convenient, with strong mobility, which can save a lot of infrastructure and relocation costs; it can crush materials on-site and move with the advancement of the raw material mining surface, thereby greatly reducing the transportation costs of materials.
Baichy recommends a mobile crushing plant with a PE500x750 jaw crusher and a mobile crushing plant with a 3YK1860 vibrating screen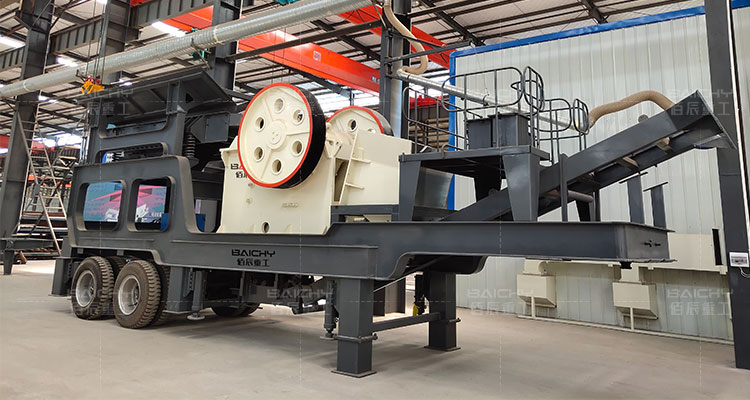 Mobile jaw crushing plant

| | | | | | | |
| --- | --- | --- | --- | --- | --- | --- |
| Model | Jaw crusher | Feeder hopper | Capacity | Output size | Belt | Alex weight |
| SMC750 | PE500x750 | ZSW8530 | 40-100t/h | 5-100mm | B800 | 14500kg |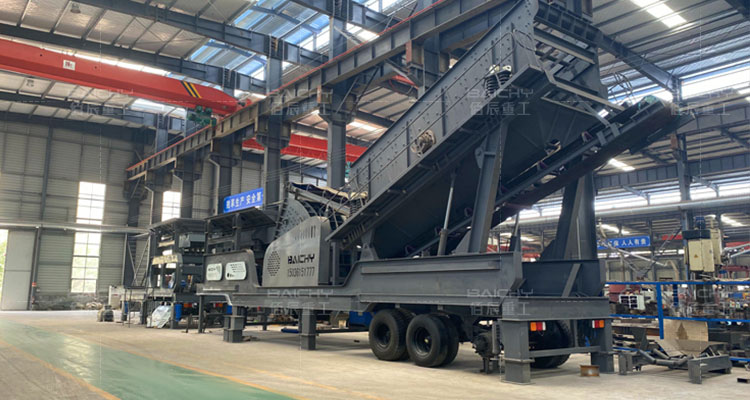 Mobile screening plant

| | | | | | | |
| --- | --- | --- | --- | --- | --- | --- |
| Model | Impact crusher | Vibrating screen | Capacity | Layers | Belt | Alex weight |
| MVB60 | PF1010 | 3YK1860 | 65-586t/h | 3 | B800 | 45000kg |
Why do more and more people choose mobile stations instead of fixed production lines?
Compared with fixed production lines, mobile stations have two outstanding advantages.
On the one hand, the loss of the mobile station is relatively small. Even if the mobile station has been used for many years, the host equipment can no longer meet the production needs and needs to be repaired or replaced, but the frame can still be recycled; and the host equipment is in the process of equipment and disassembly. No civil foundation is required, and it is more convenient than a fixed production line.
If you are interested in fixed production line, please check the configuration of 100-150t/h stone crushing plant.
On the other hand, using the mobile station production line, the entire production line can be completed on one car, the qualified materials are output through the finished product belt, and the unqualified materials can be transported back to the feeder through the return belt to complete the closed loop of the entire system.
Related suggestion : Mobile Crush and Screen Plant / Mobile Impact Crushing Plant