The processing factory is a stone factory that is well engaged in the processing, production, and sales of special stones for construction. The main products are granite, limestone, etc., with a scientific and reasonable quality management system, and the quality requirements for the stone production line are very high. Attracted by the corporate culture, excellent equipment, and after sales service, this 300t/h granite stone production line was purchased. After it was put into production, the customer was very satisfied with the output, efficiency, environmental protection, and price of the production line.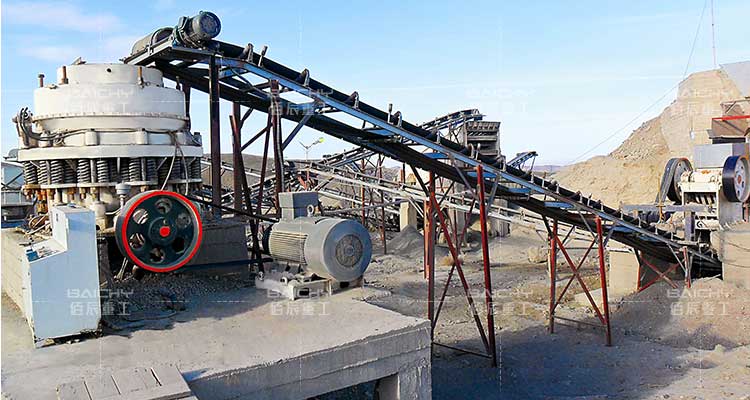 Process flow:
This 300t/h granite stone production line usually goes through several links such as crushing and screening, The detailed process is as follows: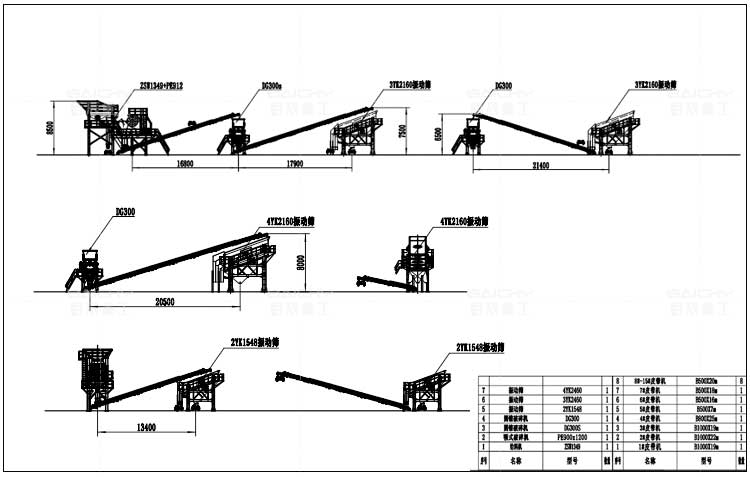 1. Crushing: The materials to be processed are uniformly and continuously sent to the jaw crusher by the vibrating feeder for jaw crusher, then sent to the cone crusher by the belt conveyor for fine crushing, and then screened by the circular vibrating screen;
2. Secondary crushing: After screening, the uppermost large material is returned to the second cone crusher by the belt conveyor for crushing, and the purpose is also to reduce the pressure of the first cone crusher;
3. Screening: The materials from the cone crusher are re entered into the circular vibrating screen through the conveyor, and the unqualified materials need to be sent to the cone crusher for further crushing and processing, and the unqualified materials enter the following process.
4. Secondary screening: There will be certain impurities in the stone after secondary crushing. After screening, the finished product size of 0 5mm, 5 10mm, 10 15mm, and 15 20mm can be obtained respectively.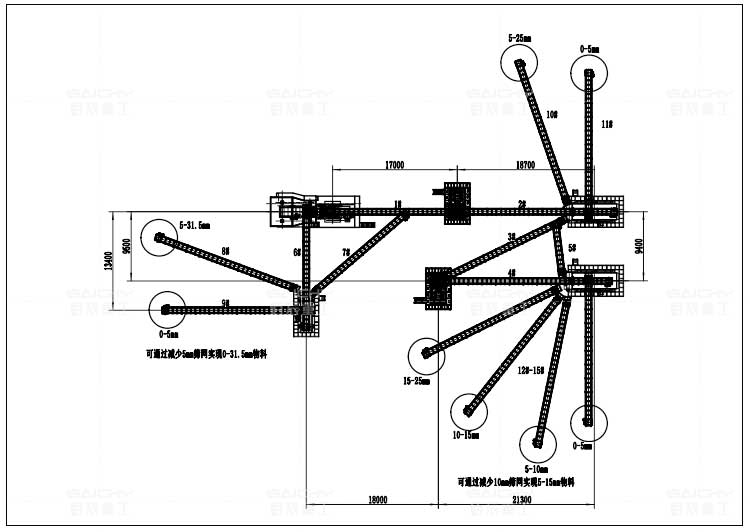 Process advantage
1. It is a granite stone production line integrating crushing and screening. It has complete functions and high quality finished products, which can better meet the material requirements in the construction field.
2. The technology is advanced and smooth, the operation efficiency is relatively high, and the cost is less.
3. The fully enclosed installation form is equipped with a good dust collection device, which realizes the ideal state of zero dust and zeroes noise.
We can visit your site, analyze the actual situation, and customize a suitable production line for you!