The 300 TPH jaw & impact crushing plant, and jaw & cone crushing plant are designed for medium-scale stone quarrying plants, aggregate plants, mineral beneficiation plants, and so on.
Max Feeding size : ≤1000mm
Capacity : 300 tph
Output size : 0-5mm, 5-20mm, 20-40mm
Equipments : Jaw Crusher, Impact Crusher, YK Vibrating Screen, Vibrating Feeder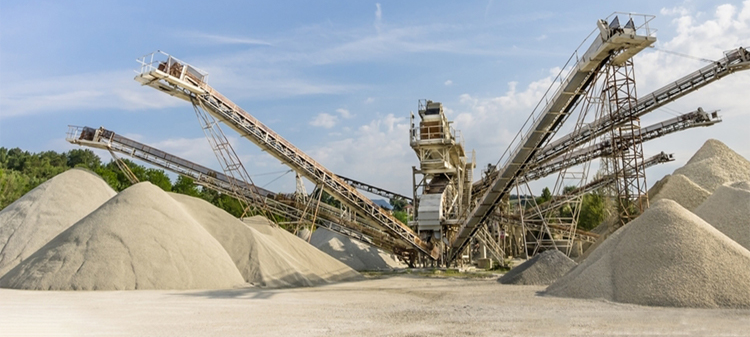 The stone production line is a special production line for producing sand and stone for construction, highway, railway, and other industries. The equipment includes a jaw crusher, impact crusher, vibrating feeder, vibrating screen, belt conveyor, etc. Our company's equipment has the characteristics of reliable performance, reasonable design, convenient operation, and high work efficiency.
Stone Crusher Equipment List

| | | | | | |
| --- | --- | --- | --- | --- | --- |
| Product name | Model | Quantity(set)) | Max. Feeding Size(mm) | Cpacity(t/h) | Motor(kw) |
| Feeder | ZSW1349 | 1 | 650 | 450-600 | 22 |
| Jaw Crusher | PE1000X1200 | 1 | 850 | 280-560 | 160 |
| Impact Crusher | PF1315 | 2 | 500 | 130-220 | 160-220 |
| Vibrating screen | 4YK2460 | 2 | 3-150 | 150-850 | 37 |
Granite is typical of a larger family of granitic rocks, or granitoid, that is composed mostly of coarse-grained quartz and feldspars in varying proportions. These rocks are classified by the relative percentages of quartz, alkali feldspar, and plagioclase (the QAPF classification), with true granite representing granitic rocks rich in quartz and alkali feldspar. Most granitic rocks also contain mica or amphibole minerals, though a few (known as leucogranites) contain almost no dark minerals.
Baichy 300 TPH Stone Crusher Plant are designed with ZSW-1349 Vibrating Feeder, PE-1000x1200 Jaw crusher, PF-1315 Impact crusher, 4YK2460 Vibrating screen. Baichy designed this stone crusher used for aggregate crushing, gold processing, and construction building materials production. According to the raw materials, SBM can special 150 TPH- 200 TPH Stone Crusher Plant, such as aggregate crushing plants, gold processing plants, and sand making plants.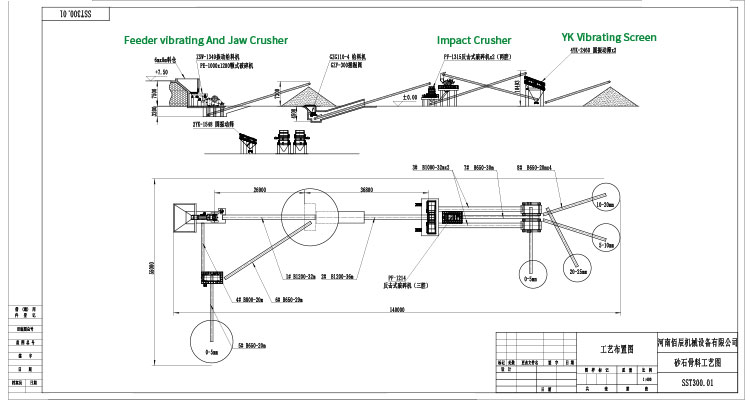 Jaw crushers are mainly used as primary and secondary crushers in mining, building materials, infrastructure, and other sectors. According to the width of the feeding port, it is divided into three types: large, medium, and small. The width of the feeding port is larger than 600MM in a large machine, the width of the feeding port is 300-600MM in a medium-sized machine, and the width of the feeding port is less than 300MM in a small machine. The jaw crusher is simple in structure, easy to manufacture, and reliable in operation.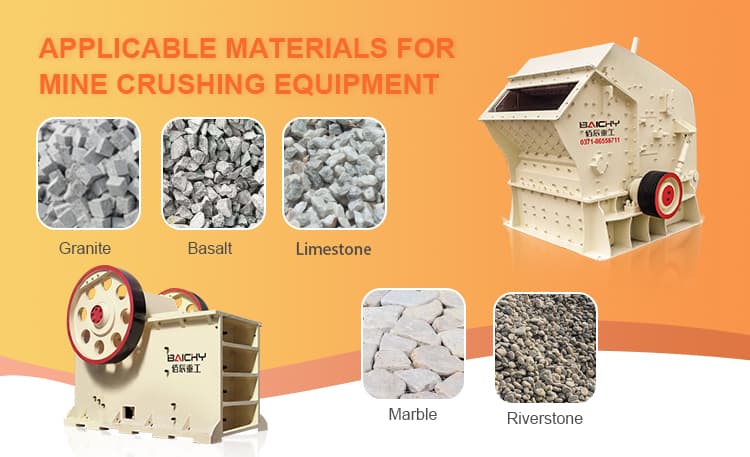 The plate hammer of the impact crusher is firmly fixed on the rotor by a mechanical clamping structure and has a large moment of inertia when rotating with the rotor. Compared with the hammer crusher (the hammerhead is in a suspended state), the rotor of the impact crusher has greater momentum, which is suitable for crushing harder materials, and at the same time consumes less energy.
A circular vibrating screen (circular vibrating screen) is a new type of multi-layer and high-efficiency vibrating screen that performs circular motion. The circular vibrating screen adopts a cylindrical eccentric shaft exciter and an eccentric block to adjust the amplitude. The material screen has a long flow line and a variety of screening specifications. It has a reliable structure, strong excitation force, high screening efficiency, low vibration noise, sturdy durability, and maintenance. Convenient and safe to use, circular vibrating screens are widely used in product grading in mining, building materials, transportation, energy, chemical, and other industries.