Granite aggregate is a high-quality building stone. This is due to the hard texture of granite, which is difficult to be eroded by acid and alkali or weathering. Granite has the characteristics of high compressive strength, low crushing value, strong corrosion resistance, and good asphalt adhesion. It is generally recognized internationally as the best material among the stones used in the construction of roads, railways, and airport runways. Because it has many pores and is hard, mixing it in concrete can reduce the weight of the concrete without losing its strength. At the same time, it has the advantages of sound insulation and heat insulation and has become a high-quality aggregate for lightweight concrete in high-rise buildings.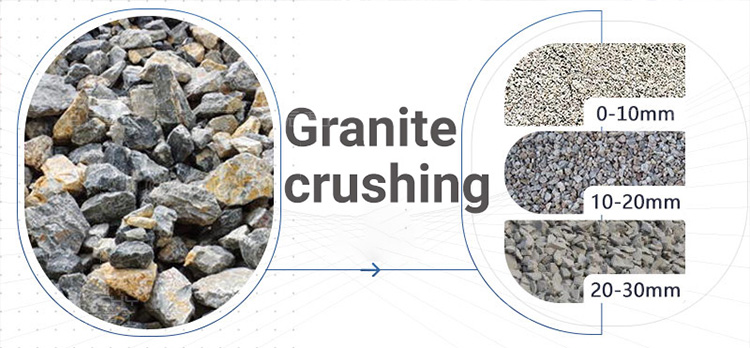 Granite can be used to make mortar and concrete according to different stone specifications. 1-2mm, 2-4mm, and 4-8mm are very common stone specifications. The granite stone submarket has always been extremely hot, which has become a major driving force for the development of my country's stone machinery industry.
Selection of granite crushing equipment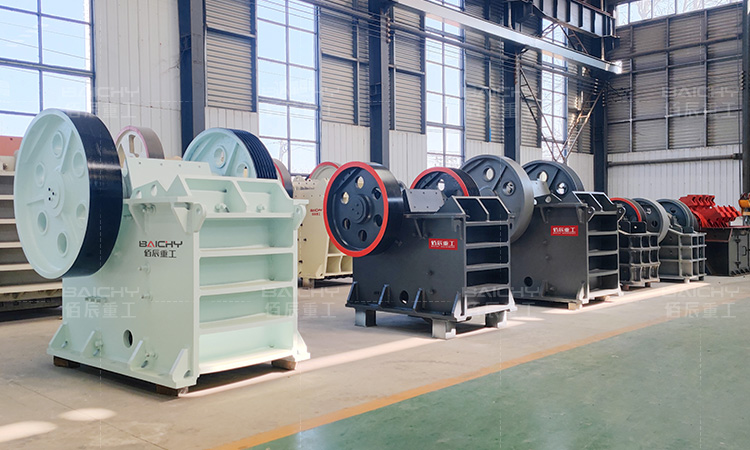 Primary crushing
:
jaw crusher
, output 0-1200 tons per hour, feed material 100-1200mm, discharge material less than 30 cm, stable output, stable performance,
Application range: sand and gravel yard, mining, coal mining, concrete mixing station, dry powder mortar, power plant desulfurization, quartz sand, etc.
Materials: river pebbles, granite, basalt, iron ore, limestone, quartz stone, diabase, iron ore, gold ore, copper ore, etc.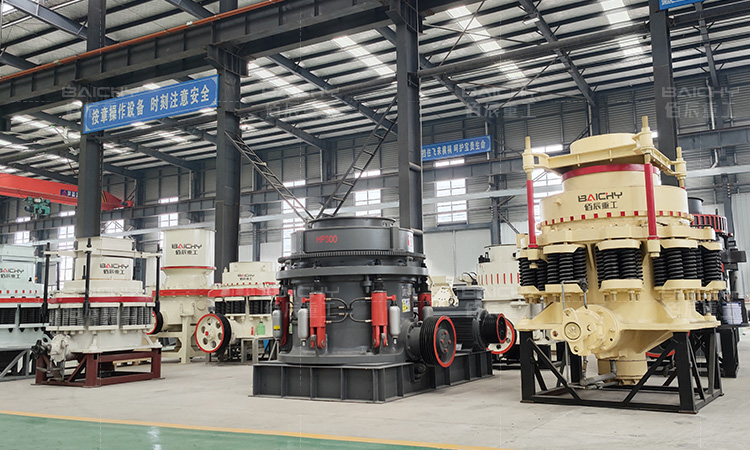 Cone crusher: HPC multi-cylinder hydraulic cone crusher, DG hydraulic cone crusher.
Hydraulic Cone Crusher: Mainly used for secondary crushing and tertiary crushing in metal mines and construction sandstone processing. Because of its strong crushing capacity and large output, it is more used for crushing medium-hard materials, such as granite, and marble.
Application range: gravel yard, concrete mixing station, dry powder mortar, power plant desulfurization, quartz sand, etc.
Materials: river pebbles, granite, basalt, iron ore, limestone, quartz stone, diabase, iron ore, gold ore, copper ore, etc.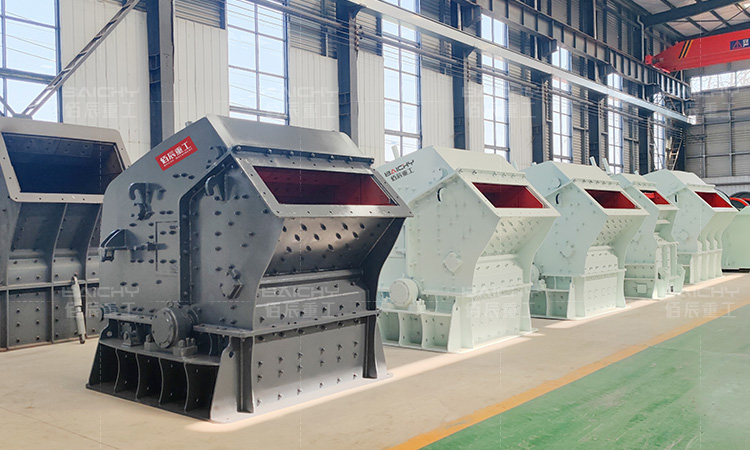 1. Good multifunctional grain shape
It has dual functions of crushing and shaping. The product is cubic, without surface tension and cracks. The grain shape is quite good and the packing density is high.
2. Long life and low cost
The material of the linear blow bar is high chromium cast iron, with axisymmetric teeth, which can be turned around for a period of wear; the impact liner is designed in a broken line shape, and its position can be adjusted according to the wear condition, so as to prolong the service life and save costs.
3. High strength and easy to replace
The frame is composed of three parts, the base, the middlebox frame, and the rear upper cover, which are strong and twist-resistant box-shaped welded structural parts, which are connected with high-strength bolts. In order to ensure the safe and reliable replacement of wearing parts, the hinged frame cover can be opened and closed with a ratchet device.
4. Over-iron protection device
The counter-attack frame adopts a self-weight suspension structure. When working, the counter-attack frame maintains its normal working position by its own weight;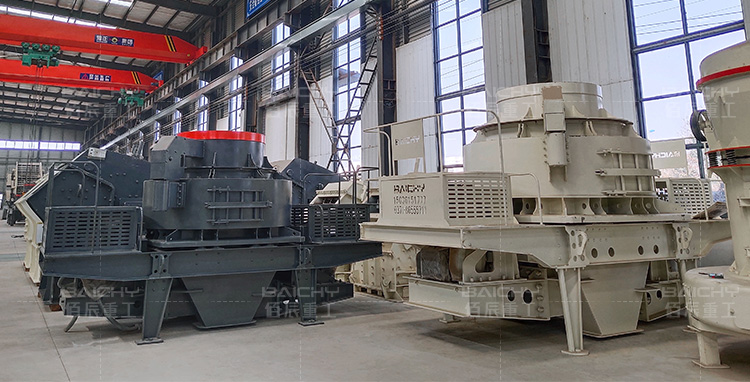 Tertiary crushing equipment: vertical shaft impact crusher
1. Rapid conversion of crushing mode.
2. Performance improvement of key components
3. Thin oil lubrication with intelligent control
4. Humanized and easy to maintain
This crushing method is "rock-on-rock", which is mainly used in the shaping and crushing of stone materials; in addition, this equipment is also equipped with a "rock-on-iron" crushing method, which is different from rock-on-rock in that: after the material is ejected from the rotor, it is installed in the crushing chamber. The impact block is used to collide with the impact block, and the energy obtained by accelerating the material is converted into the energy required for collision and crushing with the impact block. After the impact, the material is directly discharged from the lower part of the machine body, and it is impossible to achieve multiple cycles of crushing in the crushing cavity. This crushing method is mainly applicable to the following: Crushing-based (for the purpose of providing a large crushing ratio) workplace.