The 70-120t/h limestone crushing line adopts the traditional scheme configuration. The first crusher adopts a PE600x900 jaw crusher, the second crusher adopts a PF1210 impact crusher, a 4yk2460 vibrating screen is used for screening, and finally, an XSD2160 sand washing machine is used for cleaning.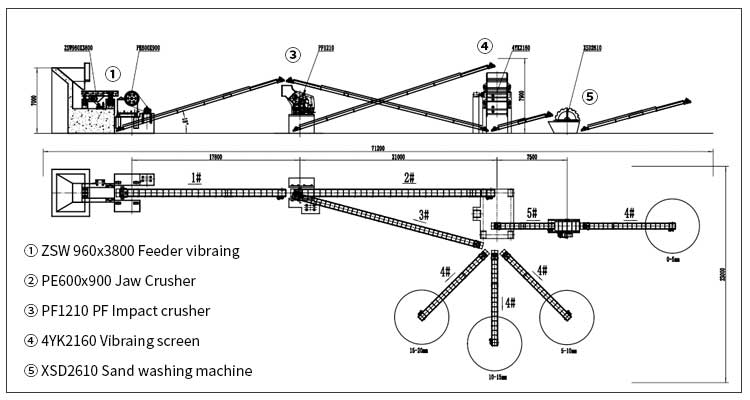 Crushing system
The crushing system is mainly composed of coarse crushing, medium crushing, and fine crushing (shaping). The selection of equipment at each stage is mainly determined by the crushing work index, abrasion index, large feed particle size, and product quality requirements of the ore.
Typical processes of crushing systems are jaw crusher + impact crusher system, jaw crusher + cone crusher system, jaw crusher + impact crusher + vertical shaft crusher system, and jaw crusher + cone crusher system Crusher + cone crusher system. The selection of the crushing system should be determined based on comprehensive consideration of material characteristics, product particle shape, and market demand.

Screening system
Screening is an important link in the production line, which can screen out the impurities mixed in the material and improve the purity of the finished material.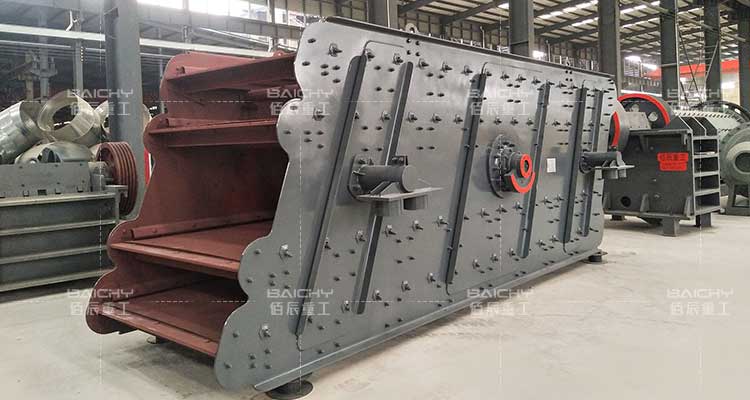 Many production lines also add a screening process after crushing to control the particle size of the crushed products (unqualified materials are screened out or returned to the crusher for crushing until they meet the particle size requirements), which can be called inspection screening. Its purpose is to screen out the unqualified large pieces from the product of the crushing equipment so that the product does not exceed the upper limit of the required particle size.
Related recommend: 250-500 tph Stone crushing plant / 80-100 tph Soft stone crusher plant