Natural sand is formed under certain natural conditions (mainly rock weathering), and rock particles with a particle size below 5mm can be called natural sand. Natural sand is generally divided into river sand, lake sand, mountain sand, and sea sand, among which river sand is the most used one. Natural sand has irregular grit and contains a lot of finely divided sand, so it feels more delicate.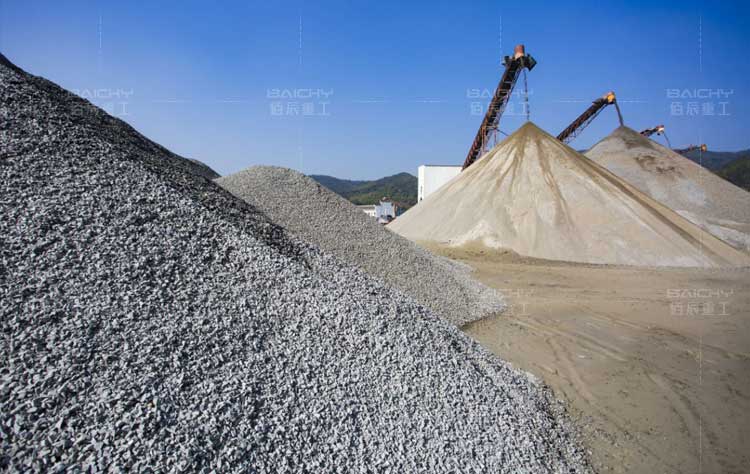 Artificial sand refers to sand processed by sand-making machines and other auxiliary equipment. The finished products are more regular and can be processed into the sand of different rules and sizes according to different process requirements, which can better meet daily needs. Artificial sand requires professional equipment to produce qualified and applicable sand.
What are the differences between these two types of sand?
1. Different formed methods
Natural sand is formed in the natural environment, while artificial sand is produced using a sand-making machine.
2. Different feels on touch
Artificial sand is basically medium-coarse sand, with stable and adjustable particles, containing a certain amount of stone powder, with a rough surface and sharp edges and corners. Natural sand has irregular grit and contains a lot of finely divided sand, so it feels more delicate.
3. Different production costs
Artificial sand is processed by a variety of sand-making machine. In the process of sand making, sand-making equipment needs to be purchased, and labor and transportation costs are also required in production; while natural sand is a natural resource, which can be directly used for production after mining, only labor costs and transportation costs are required in the production process. So in terms of production costs, the cost of artificial sand is higher than that of natural sand.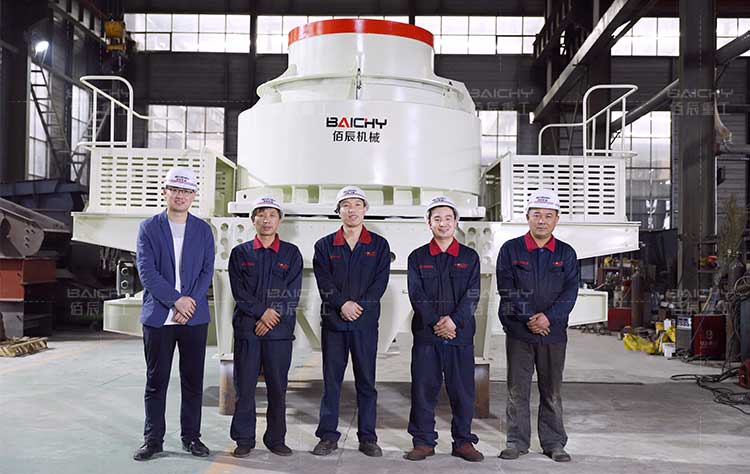 4. Different supply
There are many kinds of raw materials ores of artificial sand and abundant resources, so there is no need to worry about the shortage of materials in the production process. Natural sand is a natural resource with a long production cycle. After a long period of continuous exploitation, the resource is likely to be depleted. Therefore, in terms of supply, artificial sand is better than natural sand.
Sand making machine manufacturers recommend
Baichy Heavy Industry has been committed to the production of marble crushing equipment for more than 30 years.
It not only has very rich production experience but also has advanced production technology and completeproduction facilities. Baichy Machinery regards quality as its life and selects high-quality raw materials. The quality of the marble crushing equipment produced by Hongxing Machinery has passed the international quality system certification and has been unanimously recognized by the majority of users.
Not only that, the marble crushing equipment produced by Hongxing Machinery is very affordable, which can greatly reduce the user's investment in production. If users need or want to know more about their equipment, they can call Baichen Heavy Industry's free consultation hotline at any time. 8615093222637, we will serve every user attentively, and according to the actual production needs of the user, give the user a more reasonable and preferential price.
Website : https://www.baichychina.com