Granite, the main component of continental crust, is a kind of magmatic rock formed by the condensation of magma below the surface, belonging to deep intrusive rocks. It is mainly composed of minerals such as quartz or feldspar. Granite is not easy to be weathered, its color is beautiful, and its appearance can be maintained for more than 100 years. Due to its high hardness and wear resistance, in addition to being used for advanced architectural decoration projects and hall floors, it is also the first choice for open-air carving.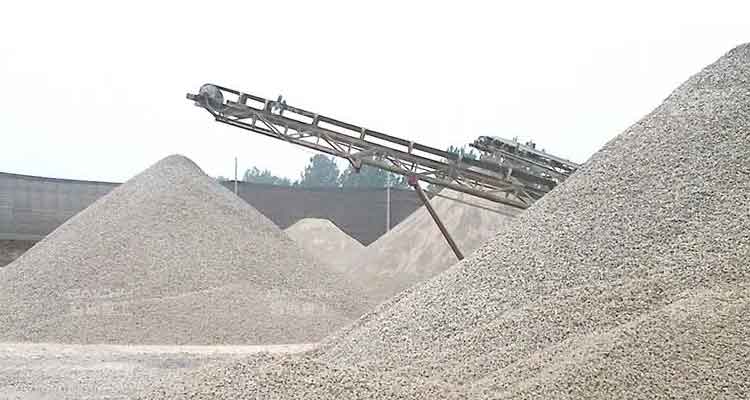 The granite sand-making process generally includes crushing, screening, sand-making, sand-washing, and other links, which need to use coarse crushing equipment, medium, and fine crushing equipment, screening equipment, sand-making equipment, and conveying equipment, sand washing equipment, etc.
1. Big stones become small stones - granite jaw crusher
The jaw crusher is specially used for crushing large granite raw materials. It has the characteristics of a large crushing ratio, wide application range, and high output per hour. The output per hour can be as high as 1200 tons. Therefore, the coarse crushing equipment for large stones will basically choose a jaw crusher.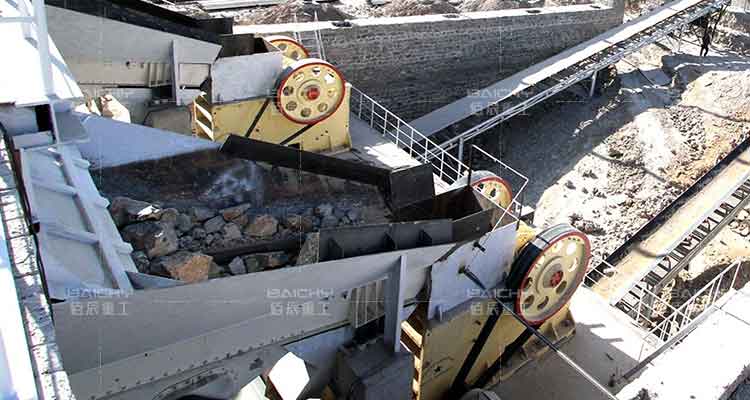 2. Small stones become particles - granite cone crusher
Cone crusher is mainly used for medium and fine crushing of materials with high hardness, which is exactly in line with the characteristics of high hardness of granite. The cone crusher has large output and can achieve the effect of ultra-fine crushing, but the content of needle flakes is very large. Therefore, it is necessary to configure a sand-making machine and a sand washing machine later to shape and remove impurities from the stone.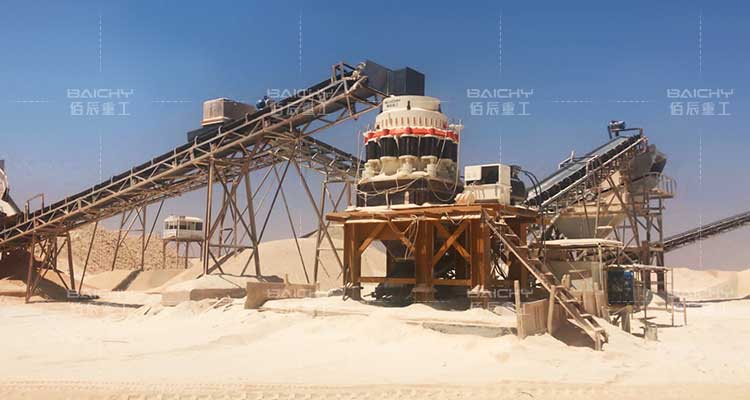 3. Optimized Shaping - granite VSI sand making machine
VSI sand making machine adopts the sand-making principle of "stone hitting stone" and "stone hitting iron", so that the finished product has a very good grain shape, and the sand yield is also high, which can be more than 30% higher than that of traditional sand making equipment. It is very suitable for granite sand making.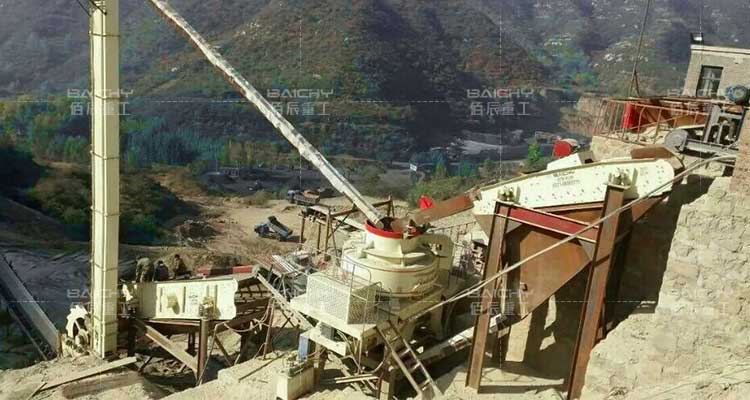 4. Clean and Purify - granite sand washing machine
The sand washing machine's main function is to wash the sand and gravel, separate the soil from the sand and gravel, remove impurities such as stone powder mixed in the sand and gravel, and achieve the purpose of purification. The sand washing machine uses less water for sand washing, the sand washing water can be recycled, and the loss rate of fine sand is relatively low.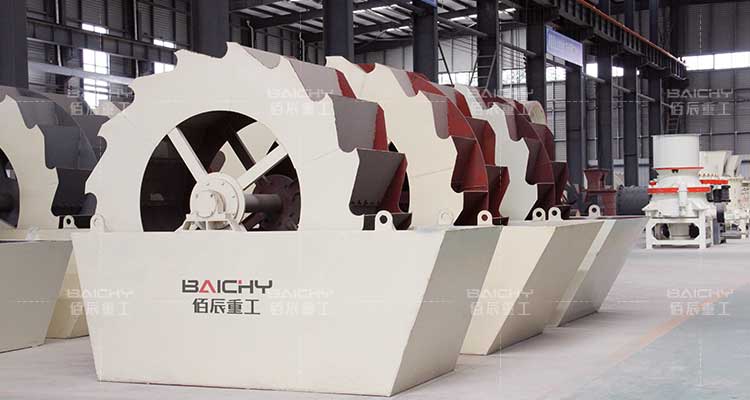 Granite sand making machine manufacturers recommend
Baichy Heavy Industry has been committed to the production of marble crushing equipment for more than 30 years. It not only has very rich production experience but also has advanced production technology and complete production facilities. Baichy Machinery regards quality as its life and selects high-quality raw materials. The quality of the marble crushing equipment produced by Hongxing Machinery has passed the international quality system certification and has been unanimously recognized by the majority of users.
Not only that, the marble crushing equipment produced by Hongxing Machinery is very affordable, which can greatly reduce the user's investment in production. If users need or want to know more about their equipment, they can call Baichen Heavy Industry's free consultation hotline at any time. 8615093222637, we will serve every user attentively, and according to the actual production needs of the user, give the user a more reasonable and preferential price.
Website : https://www.baichychina.com