The customer is from Tanzania and has rich experience in aggregate management and manufactured sand production. Finished sand for export. Main equipment: ZSW8530 vibrating feeder, PE500x750 jaw crusher, PCX1010 fine crusher, 2YK1548 vibrating screen, and XSD2160 sand washing machine.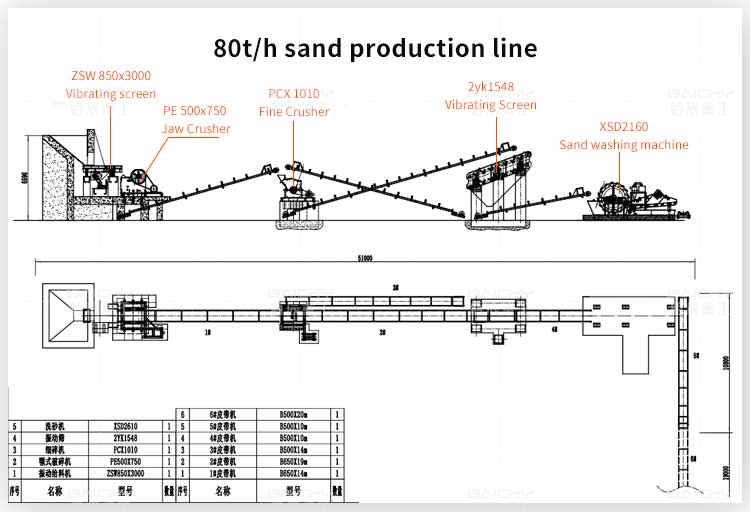 Daily operation: 8 hours; Material: Granite, ≦10mm; Output size: 0-4mm.
Workflow of 80t/h sand making production line
Raw sand and gravel enter the vibrating feeder and are then conveyed to the jaw crusher for crushing. The crushed raw materials are sent to the fine crusher by the conveyor and then transported by the belt conveyor to the vibrating screen for screening and sand washing machine for cleaning.
Performance Characteristics of Sand Making Production Line
1. The sand-making production line has the advantages of high automation, low operation cost, high crushing rate, energy saving, large output, less pollution, and easy maintenance.
2. The machine-made sand produced by sand making production line meets the national construction sand standard with uniform particle size, good grain shape, and reasonable gradation.
3. The equipment configuration of sand making production line is mainly determined by the customer's stone specifications, output, and the use of the stone. We provide comprehensive services before, during, and after-sales and configure the process based on customer production sites, so as to achieve the most reasonable and economic sand-making production line for customers.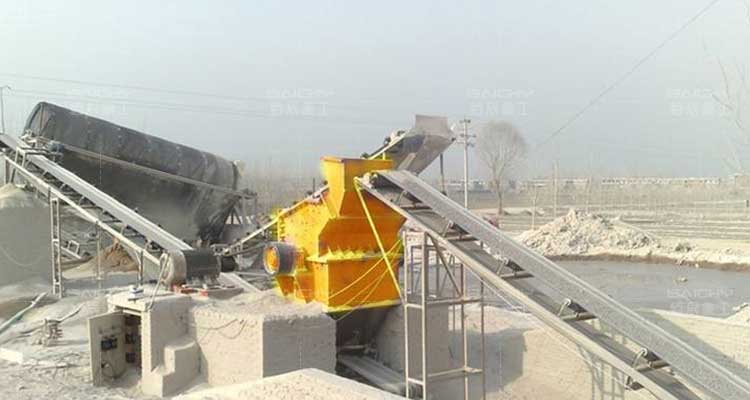 Customer Feedback
Because the first sand-making machine bought from Baichy has been running stably, we decided to add another one for the production of machine-made sand. Our production keeps running up to 80t/h so it is inevitable that the quick-wear parts need maintenance irregularly. Baichy's services are out of expectations. When there is a need, I call them and they always give me a satisfying response. Here I show my gratitude. Thanks!