Rock processing needs to go through major links such as coarse crushing, medium and fine crushing, and sand making. The production methods and equipment are fixed and mobile to meet the various production needs of users. Today we will explain the stationary rock crushing production line.
The common equipment of fixed production line includes jaw crusher, cone crusher, impact crusher, sand making machine, etc. Each piece of equipment is connected by a conveyor to form a complete production line.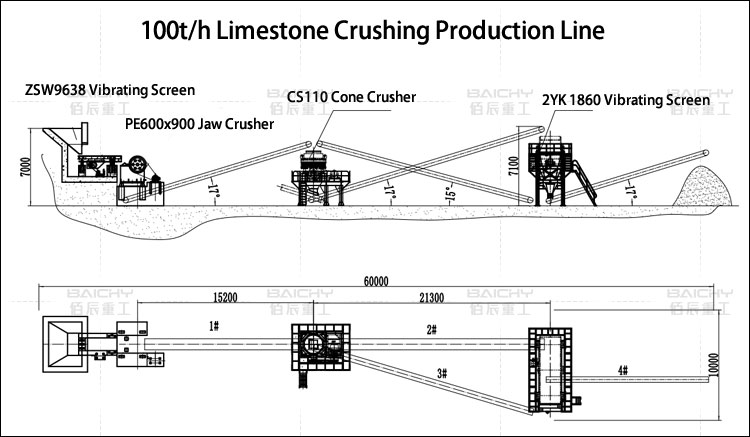 Coarse crushing equipment - Jaw crusher
Jaw crusher is often used for the primary crushing of materials in the production line, and is suitable for rough crushing of various rocks. It has the characteristics of strong crushing force, a large crushing ratio, and a wide application range. The hourly output can reach 400 tons.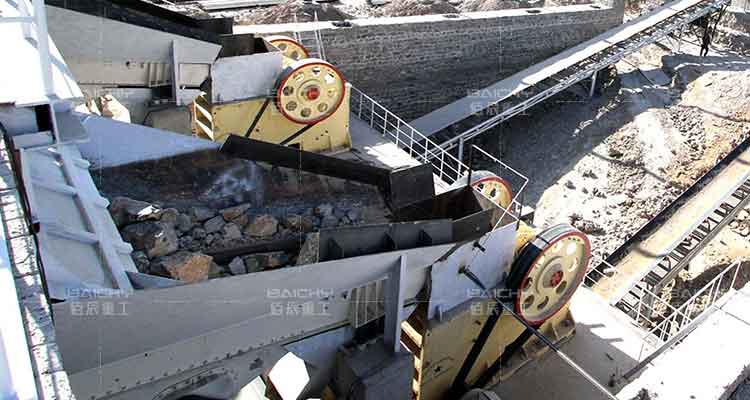 Medium and fine crushing equipment - Cone crusher / Impact crusher
Both cone crusher and impact crusher are secondary crushing equipment for rock, and impact crusher can also be used for tertiary crushing of rock. The cone crusher has a strong degree of automation and strong environmental protection. It is suitable for the medium and fine crushing of hard materials. The output is high, but the shape of the finished product is not very good. The impact crusher adopts the principle of impact crushing, so the finished material has a good particle shape and has a certain effect on stone shaping. It is often used to process soft materials.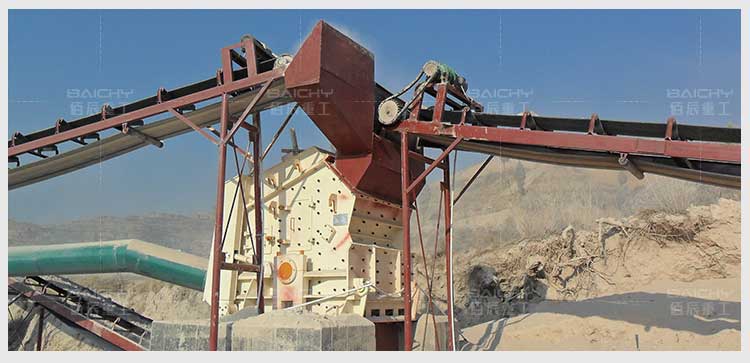 Sand-making equipment - Sand-making machine
There is much equipment suitable for rock sand making, such as roller sand-making machines, compound sand-making machines, fine crushers, etc., but the more professional sand-making equipment is the VSI sand-making machine. The quality of the rock products processed by the VSI sand-making machine is quite good, the output is large and the sand-making efficiency is high.
Stone crushing equipment manufacturers recommend
Baichy Heavy Industry has been committed to the production of marble crushing equipment for more than 30 years. It not only has very rich production experience but also has advanced production technology and complete production facilities. Baichy Machinery regards quality as its life and selects high-quality raw materials. The quality of the marble crushing equipment produced by Hongxing Machinery has passed the international quality system certification and has been unanimously recognized by the majority of users.
Not only that, the marble crushing equipment produced by Hongxing Machinery is very affordable, which can greatly reduce the user's investment in production. If users need or want to know more about their equipment, they can call Baichen Heavy Industry's free consultation hotline at any time. 8615093222637, we will serve every user attentively, and according to the actual production needs of the user, give the user a more reasonable and preferential price.
Website : https://www.baichychina.com