Baichy Machinery has rich industry experience and solid product knowledge, and is committed to providing comprehensive semi-portable crushers (also known as tire mobile crushers) complete machines.
Baichy takes you to understand the application of semi-mobile crushers
The semi-portable crusher has strong mobility and simple and flexible operation. In addition, it can handle various stone materials, such as slag, granite, limestone and rock, and crush the stone materials to the desired finished particle size. These semi-mobile crushers are highly appreciated by customers because they can change the site at any time and facilitate the operation.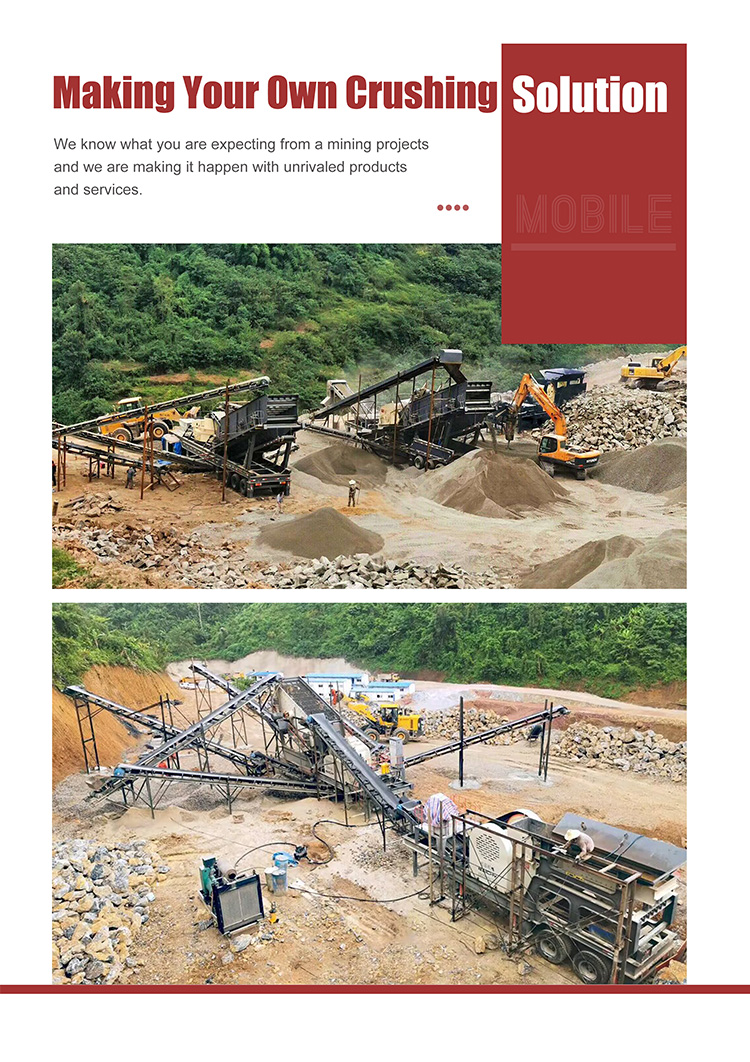 The tire mobile crushing plant is an excellent product manufactured with advanced technology. Most importantly, the mobile crushing station also has high quality, reasonable price, high output and wide application range. These rock crushing stations are well received by users at home and abroad, and the market response is particularly good.
Baichy series semi-mobile crushers are suitable for reprocessing natural rocks of various hardness and construction waste. Portable rock crushers have outstanding output and many advantages, including low cost, environmental protection, equipment integrity, versatility, and high-quality products.
The significant advantage of the semi-mobile crusher is that it saves infrastructure costs. The crusher can be directly driven to the job site for operation, with smooth discharge, high efficiency and energy saving, and meets the diverse needs of customers.
Classification of semi-mobile crushing plant
Baichy Machinery's semi-mobile/portable rock crusher can be expanded into a wheeled mobile crushing station. The fully mobile crushing station can be extended to a crawler mobile crushing station.