PCZ series heavy hammer crusher, also known as boulder crusher, is a new type of hammer crusher developed based on the PC series crusher, according to user feedback information and the development trend of the crushing industry. Compared with the ordinary hammer crusher, it has the remarkable features of high hammer wear resistance, a large moment of inertia, and high rotor kinetic energy. It overcomes the shortcomings of the ordinary hammer crusher that the hammer head wears quickly and the hammer pin is easily broken and has the characteristics of large feeding particle size, high crushing ratio, and low maintenance cost. The heavy hammer crusher can produce 50 tons to 500 tons per hour and has become an important equipment in the large stone crusher industry.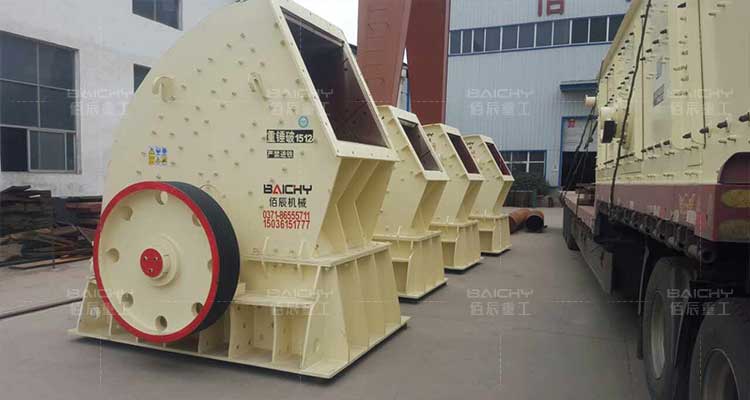 Heavy hammer crusher is applicable in the mining, cement, coal, metallurgy, building material, highway, burning, and other departments to finely medium hardness material. The grate gap size can be adjusted to change discharging size to meet the different users' needs.
Due to its low cost, PCZ heavy hammer crusher is more and more popular in the sand-making plant. It adopts a large hammerhead, double power, and high crushing strength. It uses a heavy hammer to crush materials in the sandstone production line. Compared with the traditional sand casting production process, it reduces equipment consumption, reduces costs, and increases output, greatly improving the crushing efficiency.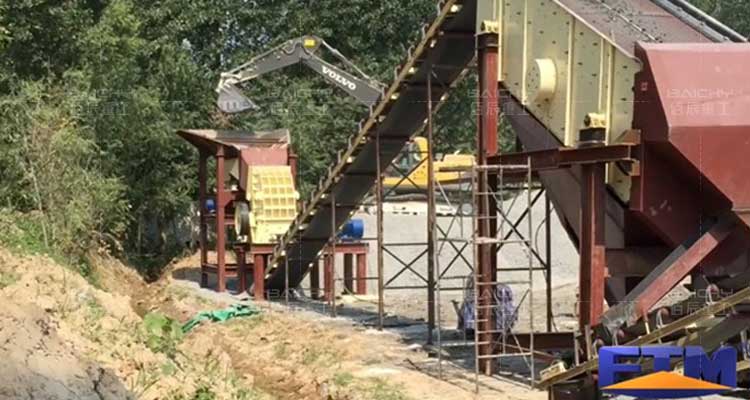 The working principle of a heavy hammer crusher:
The motor drives the rotor quickly in the crushing cavity. When the materials get into the working area of the hammers, the rotating hammers with high rotation speed are crushing them. Without the grate design, wet and much soil raw material will not be clogged. Finally, the finished product through the outlet smoothly.
The main features of a heavy hammer crusher:
1.Large particle size, large crushing ratio, and uniform discharge.
2.High yield, granular products accounted for about 85%, and fully meet the requirements of use.
3.High output and stable performance.
4.Coarse, the medium is broken in one step, process simplification.
5. Hammerhead, grate plate, and counterattack plate made of high wear-resisting material are used to prolong the service life.
6.Small power, low energy consumption, easy maintenance, and few wearing parts.