Multi-cylinder hydraulic cone crusher is characterized by robust design and high performance with integrated crushing speed, stroke and crushing chamber perfectly. It is ideal stone crusher in aggregates production to meet coarse and fine crushing requirements.
Multi-cylinder hydraulic cone crusher shows excellent crushing capacity in secondary crushing and fine crushing in metal ore, construction sand, stone processing. With strong crushing ability and large capacity, it is commonly used to crush medium and hard rock.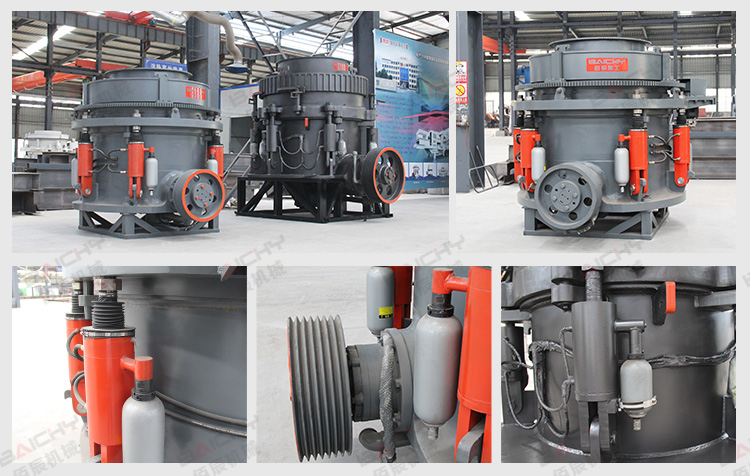 It is designed to adopt the new crusher structure and optimized laminated crushing cavity makes it highly efficient in crushing and excellent in grain size. Also new hydraulic control system makes it more convenient and accurate to maintain and adjust in the operation process.The multi-cylinder hydraulic cone crusher has a more stable particle size composition, better granular shape, simple operation and flexible adjustment, and the yield rate is over 80%. And It could be assembled in the mobile trailer and used in different working area easily.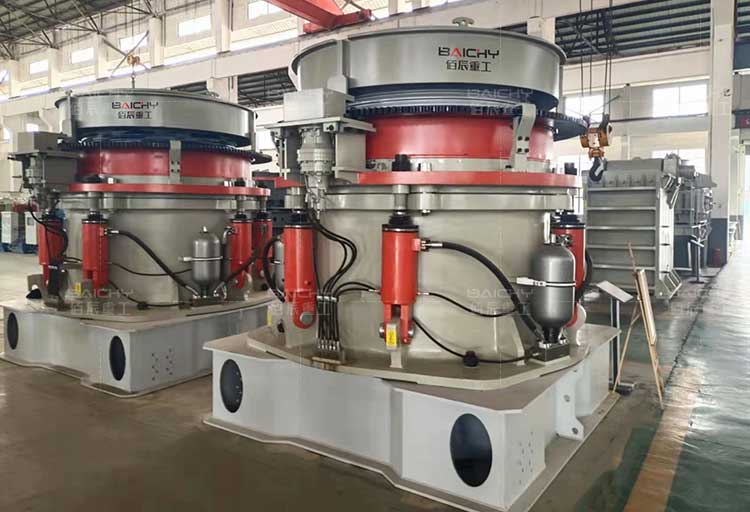 Therefore, when configuring the sand and gravel production line equipment, Baichy Machinery utilizes advanced design concepts and optimized HPC series multi-cylinder hydraulic cone crusher to provide users with higher production capacity and best product size shape, and which is easy to control automatically with maximum reliability and flexibility, and truly create more value for users.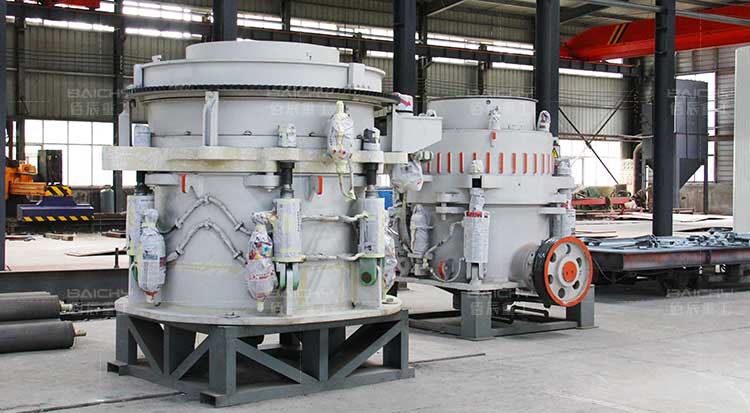 Multi-cylinder hydraulic cone crusher Advandate
1. Large crushing ratio and high production efficiency
2. Less consumption of wearing parts and low operating cost
3. Hydraulic protection and hydraulic cavity clearing, high degree of automation, reduce downtime
4. Thin oil lubrication, reliable safety, improved the service life
5. Multi-cylinder crushing cavity type, flexible application, and strong adaptability