Hello everyone this is Eva from baichy machinery, as you know we are a manufacturer of mining Equipment,Today we are going to introduce to you guys our main equipment- the Mobile Crusher plant.
Mobile crushers
are very popular right now, It saves the time and expense of installing foundations, they can be towed by the head of the car, and you guys can use them directly on mining sites.
You can see that we have a lot of mobile crushers in production in our factory now, Today we mainly introduce these three machines Mobile Jaw Crusher, Mobile Impact Crusher, And Mobile Cone Crusher.
First One is Mobile Jaw Crusher, Jaw crusher is a kind of stone crusher machine which is widely used as a primary in stone crushing, and the second is an impact crusher, and cone crusher, They are secondary crushers. The material can be crushed to 0-40mm.
So how do we choose between these two machines?
Generally speaking, the client just needs to tell us what your Raw material is. hard stone or a soft stone. Hard stones use a cone crusher, soft stones use an impact crusher.If the client has requirements on the shape of the output material, you can use an impact crusher. the output material is cubic one
Can we use these two machines to meet production requirements? Does the client need to buy additional equipment?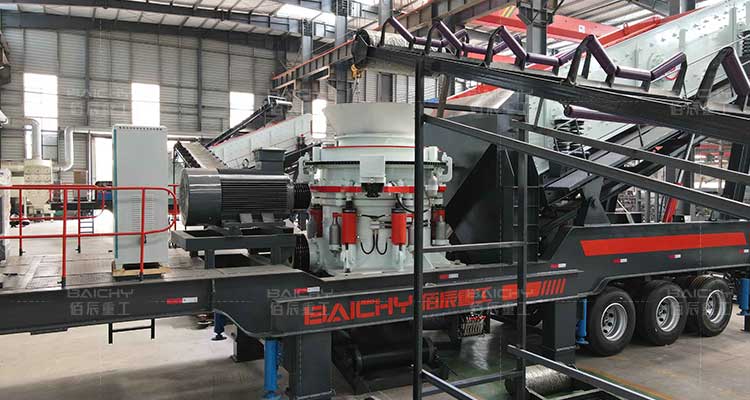 Yes, the client only needs to buy two mobile crushers to meet all production needs. Our mobile crusher includes a hopper, feeder, crusher, vibrating screen, belt, and electric control cabinet. clients only need to connect the wire on-site to use it directly.
That sounds great. How about the capacity? You know Different customers have different capacity requests. Such as 50t/h, 100t/h, 150t/h, … more. So how do we solve this issue?
For us, we have many kinds of crusher models to help you achieve a certain capacity. So you just need to tell us what's your capacity request. We have a professional engineer team to help you design the crushing line and choose the suitable equipment model. Just don't worry about this. Our service will be the best choice for you.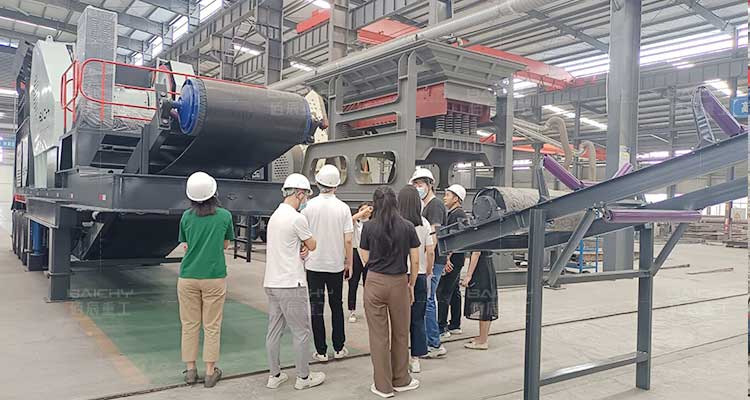 Wow. Things seem easy for our customers. How convenient!! We have worked for this for over 30 years. There must be many customer sites around the world. Could you give us a brief introduction to this?
Well of course. Our Mobile crusher is exported to China and Africa. South America, Central Asia, Southeast Asia. you can see These are our customers' production sites.
Website : https://www.baichychina.com