Gypsum is a monoclinic mineral and a hydrate whose main chemical composition is calcium sulfate (CaSO4). Gypsum is a versatile industrial and construction material. It can be used in cement retarder, gypsum building products, model making, medical food additives, sulfuric acid production, paper filler, paint filler, etc. The microporous structure and heating dehydration of gypsum and its products make it have excellent sound insulation, heat insulation, and fire resistance. Gypsum is usually white or colorless, and the colorless transparent crystals are called translucent gypsum, sometimes it becomes gray, light yellow, and light brown due to impurities.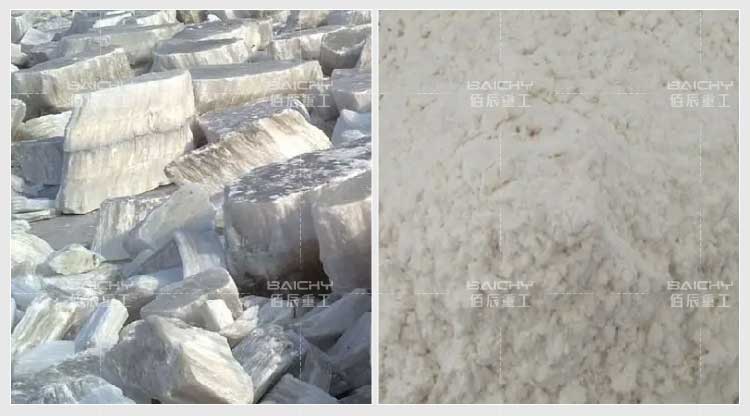 There are many machines suitable for crushing and pulverizing gypsum. Today we mainly introduce three kinds of machines.
1. Gypsum Hammer Crusher
Hammer crusher
is a commonly used crushing equipment, with a large crushing ratio (usually 10-25, the highest is 50), with high production capacity, uniform product, low energy consumption, and simple structure. The equipment is light in weight and easy to operate and maintain. The Hammer crusher is suitable for materials with compressive strength not exceeding 150 MPa and moisture content less than 15%. For example limestone, coal, salt, chalk, gypsum, shale, brick, etc.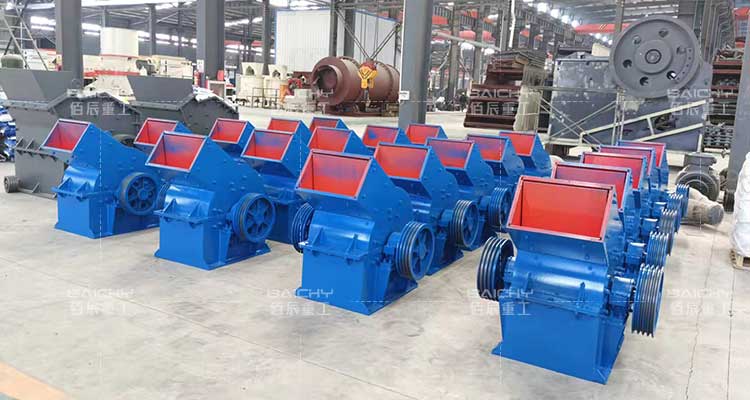 2. Gypsum Raymond Mill
Raymond mill
is a high-efficiency pulverizing mill to process ore powder. It is widely used in the grinding and processing of mineral materials in mining, building materials, metallurgy, chemical industry, and other fields. Raymond mill is widely used in the powder-making production of barite, calcite, gypsum, feldspar, talc, marble, limestone, dolomite, fly ash, kaolin, talc, calcium carbonate, and other non-flammable and explosive materials with Moh's< 6 and humidity < 6%.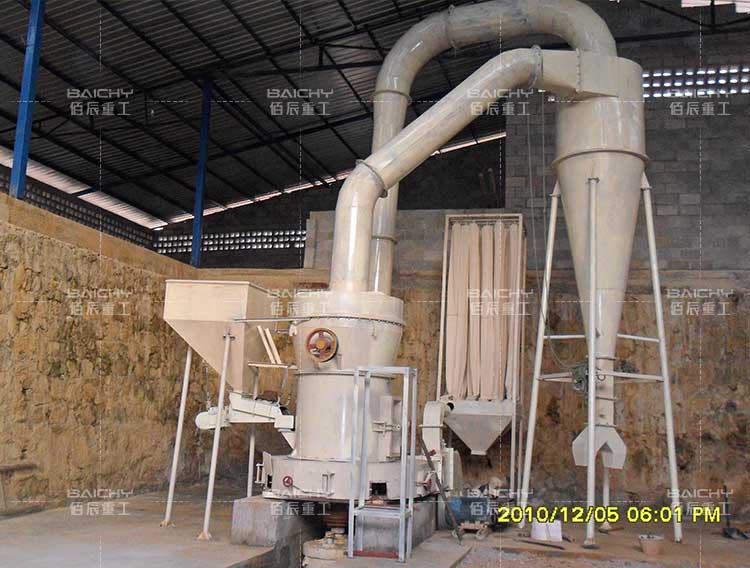 3. Gypsum Ball Mill
The
ball mill
is the key equipment for fine crushing after the material is crushed. Baichy ball mill is suitable for grinding ores, such as cement, quartz stone, feldspar, fly ash, calcite, cement clinker, dolomite, gypsum, and other materials. It is widely used in beneficiation, building materials, and chemical industries. According to different grinding methods, it can be divided into dry ball mill and wet ball mill. According to the different discharge methods, it can also be divided into grid type ball mill and overflow type ball mill.