A construction waste mobile crushing plant integrates construction waste receiving, crushing, conveying, processing, and reprocessing. Through the combination of different equipment, it becomes a powerful mobile production and processing line to complete the multi-demand construction waste processing.
The construction waste mobile crushing plant is suitable for processing construction waste, industrial waste residue, cinder, coal rock, slag, ash, non-metallic solid waste of building materials, and other wastes.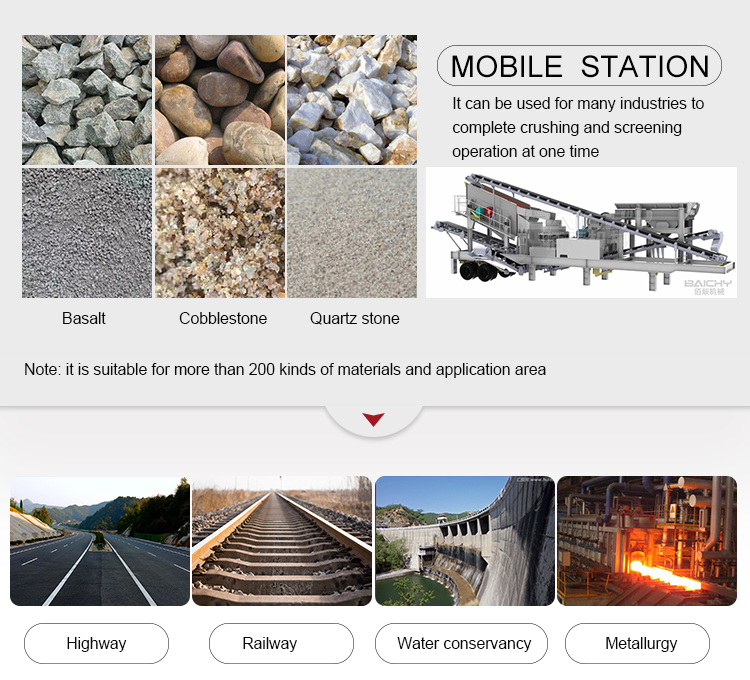 What are the production advantages of a construction waste mobile crushing plant?
1. The fuselage is flexible and occupies a small area. It can be inserted into the production site to realize the in-situ crushing of construction waste; the equipment moves with the raw materials, avoiding secondary pollution and saving about 45% of the cost.
2. Modular model design, which can replace the host system, making daily installation and maintenance more convenient.
3. High degree of automation, no need for labor on-site, remote real-time operation of equipment, reducing failures, and improving equipment safety.
4. With the working characteristics of no dust and dual-use of oil and electricity, it creates a construction waste crushing and disposal site, which meets the green environmental impact assessment standards.
5. It is easy to install. It can be installed at the factory, and it can be operated after a simple debugging in half an hour at the site. It can also be converted into "crushing first and then sieving" or "screening first and then crushing", which has a targeted treatment effect on construction waste, and the finished product has a good particle shape.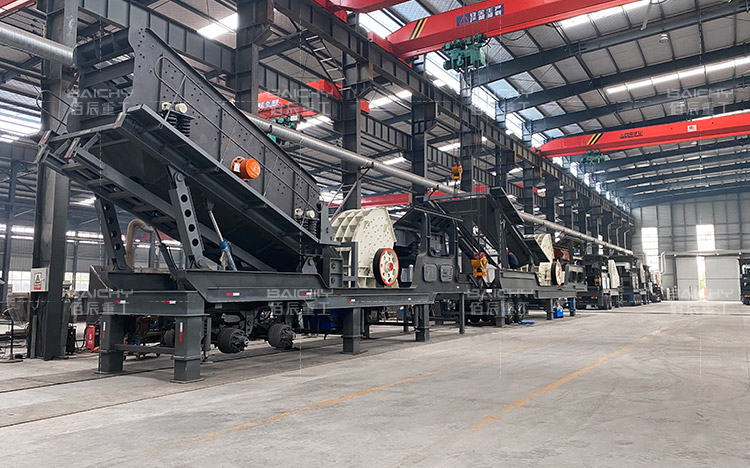 How much does it cost to buy a construction waste mobile crusher?
Choosing a construction waste mobile crushing plant is not blind, it requires professional technical support and enough market research. Many friends do not have strong professional knowledge support but don't worry, Baichy Heavy Industry will provide you with the actual situation of each user. Recommend suitable mobile crusher models according to local conditions, and carry production lines to ensure affordable prices and high profits in the later period.
The market quotation of a construction waste mobile crushing plant is usually around several hundred thousand to one million, and the price varies because its price is related to the specific type, model, pricing, and manufacturer of the equipment. There are also differences in various technical parameters such as materials, output, and motor power, and the effects achieved are also different, which is also the reason for the different quotations.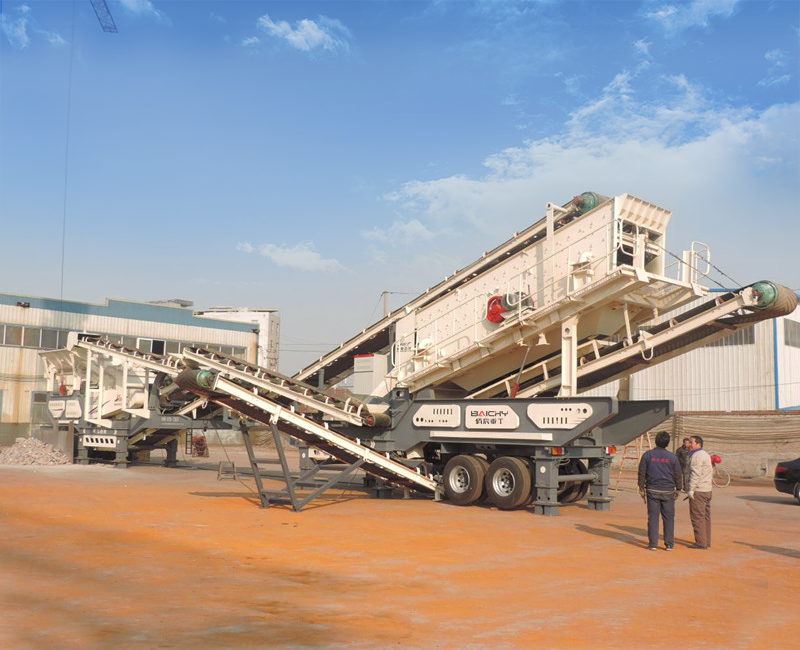 If you want to know more, please contact us on whatsapp:86-15093222637.
Website:https://www.baichychina.com
Construction waste mobile crushing plant manufacturers recommend
Baichy Heavy Industry has been committed to the production of marble crushing equipment for more than 30 years. It not only has very rich production experience but also has advanced production technology and complete production facilities. Baichy Machinery regards quality as its life and selects high-quality raw materials. The quality of the marble crushing equipment produced by Hongxing Machinery has passed the international quality system certification and has been unanimously recognized by the majority of users.
Not only that, the marble crushing equipment produced by Hongxing Machinery is very affordable, which can greatly reduce the user's investment in production. If users need or want to know more about their equipment, they can call Baichen Heavy Industry's free consultation hotline at any time. 8615093222637, we will serve every user attentively, and according to the actual production needs of the user, give the user a more reasonable and preferential price.