A ball mill is a type of grinding machine, which is the key ball milling machine used after the material has been crushed. It also has a mixing effect. This type of grinding machine has a cylindrical body, and the grinding mediums and materials are spherical.
Ball milling is widely used in cement, silicate, new construction material, refractory material, chemical fertilizer, ferrous metal, non-ferrous metal, and ceramics. The ball mill can be divided into dry and wet mills. The dry mill is configured with a suction and separation device, and the wet mill is often equipped with a classifier.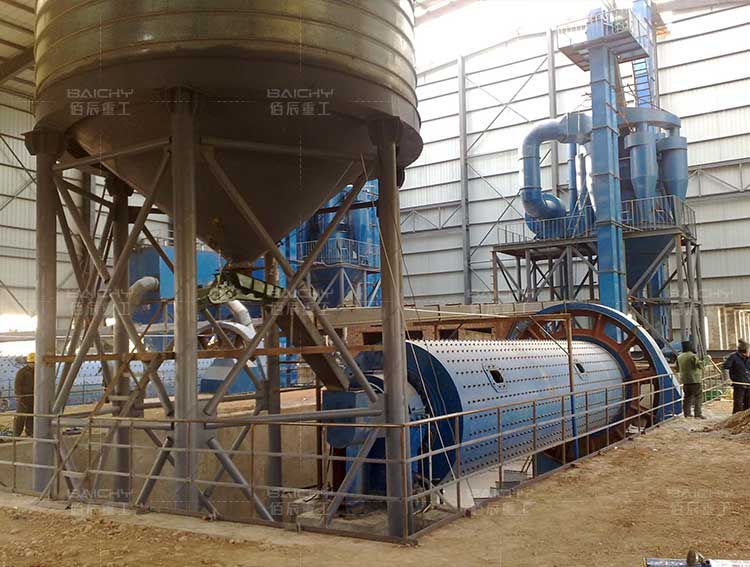 Next, let's take a look at the dry and wet mills in terms of similarities and differences, as well as advantages and disadvantages.
Similarities: Both of dry and wet ball mills are composed of a feeding port, discharging part, turning part, and transmission parts such as retarder, small transmission gear, motor, and electronic control.
Differences:
1. Difference in structure
: The dry ball mill is equipped with a cylindrical rotating device and two bins that can be rotated by gears. The discharge opening is straight. There are also air intake devices, dust exhaust pipes, dust collectors, etc. The
wet ball mill
has a simple structure. The outlet is flared. There is a screw device inside, which is convenient for unloading.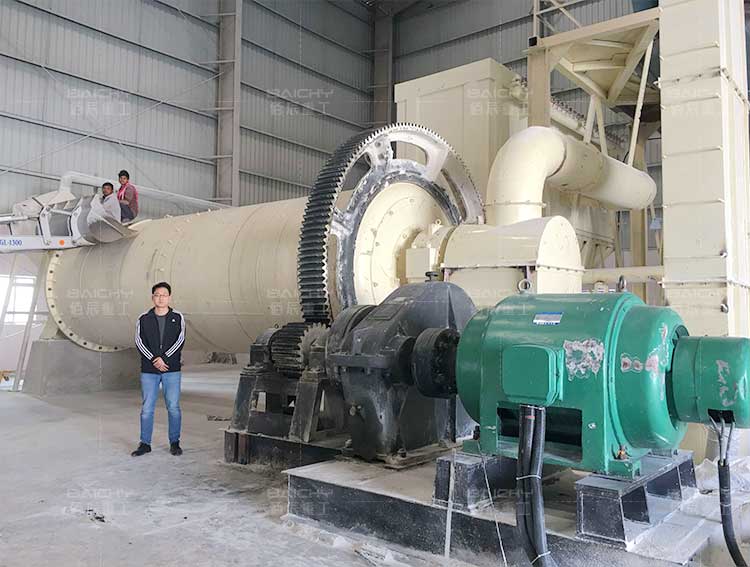 2. Difference in working principle: Dry grinding means that after grinding the ore to the desired particle size, the powder is taken out of the dry ball mill by airflow. Wet grinding means that after the ore enters the mill, the wet grinding is completed under the interaction between the grinding medium and the ore. Wet mills can be divided into three types: simple swinging wet ball mills, compound swinging wet ball mills, and hybrid swinging wet ball mills.
3. Difference in applicable materials: Dry grinding is suitable for materials that can react with water, such as cement, marble, and other building materials. Some products that need to be stored and sold in powder form are suitable for dry grinding. In some arid regions, dry milling can be used to save water. Wet grinding is suitable for most materials, such as various metallic ores and non-metallic ores. As long as it is water-repellent and does not affect the quality of the finished product, it can be wet-milled.
Advantages: The dry ball mill has a fast discharge speed. The cylinder does not need to be cooled and has a long service life. A dry ball mill can reduce energy consumption by 30%.
The wet ball mill is more efficient than the dry ball mill and with higher throughput and lower power consumption. Material flows easily. Water washes away fine particles in time to avoid over-grinding. The wet mill has low noise and low environmental pollution. Moreover, the conveying device is simple and the auxiliary equipment is few, so the investment is about 5%-10% lower than that of the dry mill. And the wet mill grinds fine and uniform particle size.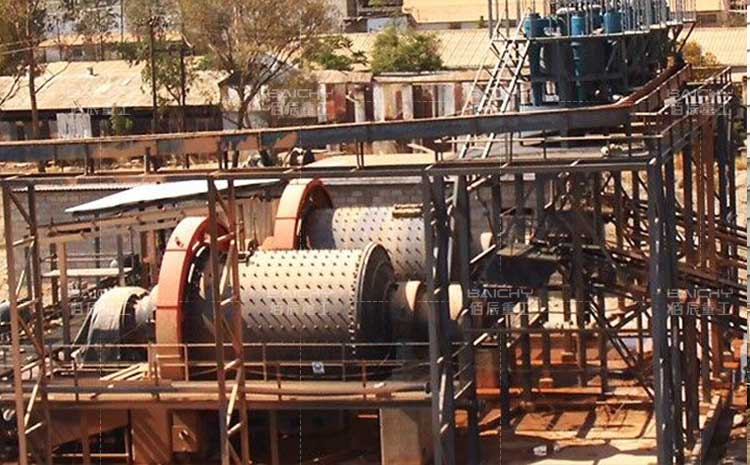 Disadvantages: Dry mill is inefficient. During the kneading process, since there is no material blocking the cracks, the cracks will become smaller and smaller, which will result in low grinding efficiency and slower material separation. Also, there may be dead spots in the dry mill, which can also lead to a reduction in the efficiency of the dry mill.
The consumption of wet mill balls is high. Also, the cost will be increased during dehydration and drying.