Product Description
Due to the low rotational speed, ball mills are ideal for grinding hard and abrasive materials such as quartz and zircon sand, as well as for grinding soft minerals such as calcium carbonate and kaolin. Widely used in mineral processing, building materials, chemical and other industries.
The grinding mechanism occurs with minimal impact and wear energy, so ball mills are good for producing large quantities of high-quality powders. They can be divided into dry grinding and wet grinding methods. Different discharge methods can be divided into grid type and overflow type.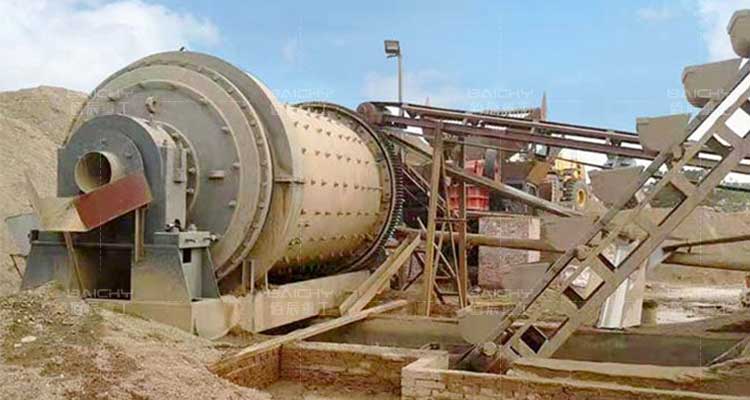 Product Feature
Mainly designed with overflow type or grate discharge wall
1.With air through the mill or with air-swept principle to get cooler and take out ground material
2.Outlet with hood overhead or gravity outlet
3.With slot wall with lifters and cone into an outlet for steel lining mill
4.With counter screw to hold grinding media in the mill
5.The mills can be loaded with a high filling degree up to 30 - 40 % volume by grinding media
6.Supported on roller bearings with an automatic lubrication system
7.Ball mill drives are optimally adapted to the grinding energy.
8.Equipped with a servo drive motor for big mills
9.inlet chute for ball mill includes accessory for feeding grinding aid directly into the mill drum.
10.Other tailored designs can be realized.
The Ball mill is mainly used for secondary crushing of mining ore, Dry ball mill is the key equipment for Grinding materials after crushing.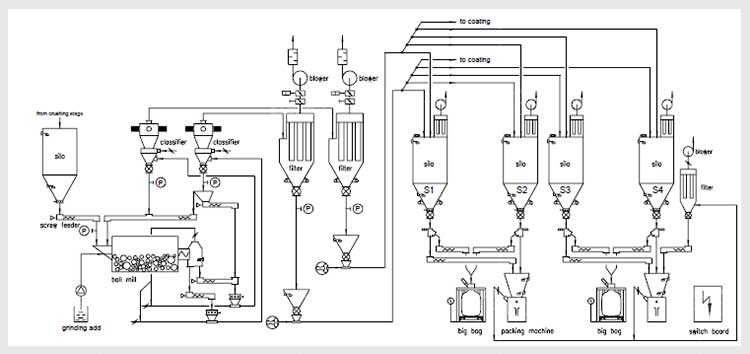 The working principle of ball mill
Ball mills work by using balls to grind materials. Materials such as iron ore and ceramics are added to the ball mill. Next, the ball mill is activated so that it rotates — either on its vertical or horizontal axis. As the ball bill rotates, the balls bounce around while striking the enclosed material. The force of these strikes helps to grind the material into a finer, less-coarse medium.