Simply put, The Raymond mill is a fine powder manufacturing equipment, suitable for mining, silicate, chemical, and other fields.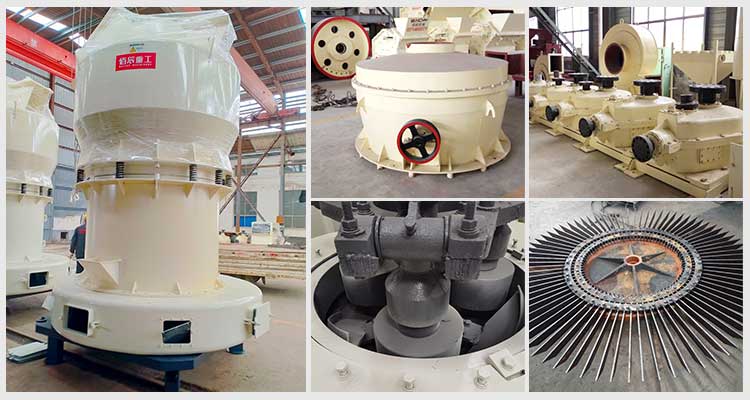 The non-flammable and non-explosive materials with Mohs hardness below 9.3 and moderately below 6% can be processed by Raymond mill.
The applied materials are quartz, feldspar, barite, fluorite, dolomite, bauxite, zircon, marble, calcite, iron ore, phosphate rock, coal, slag, and other more than 400 kinds of materials. The output particle size can reach 30-425 mesh.

Raymond Grinding mill equipment configuration: jaw crusher, elevator, hopper, electromagnetic vibration feeder, main engine, analyzer, dust collector.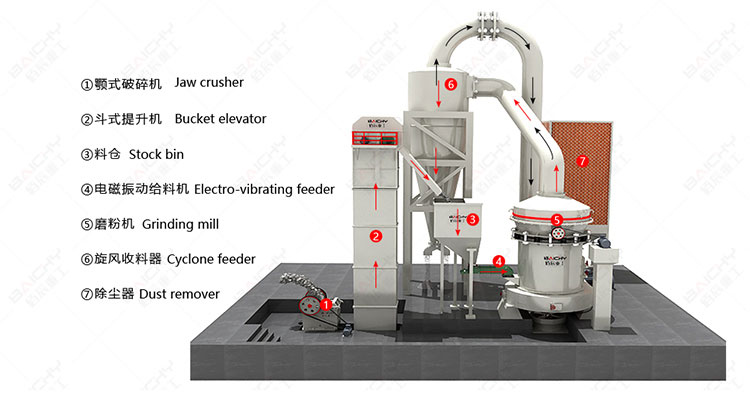 The working principle is that the ground materials are crushed by the jaw crusher, and then evenly sent to the Raymond mill by the bucket elevator and electromagnetic vibrating feeder for grinding, and then the fine powder and the airflow are collected together by the cyclone collector. The collection is discharged from the pipeline as the product.
What are the advantages of Raymond Grinding Mill?
1. Has a higher output
2. The final size can reach 30-423mesh
3. Good dust control
4. Easy to operate, environmental protection and energy saving