Quartz sand is a kind of non-metallic mineral, which is a kind of non-metallic mineral, which is a kind of silicate mineral with hard, wear-resistant, and stable chemical properties. Equipment for processing quartz sand, in addition to the traditional impact Type sand-making machine, the ball mill is also a good choice.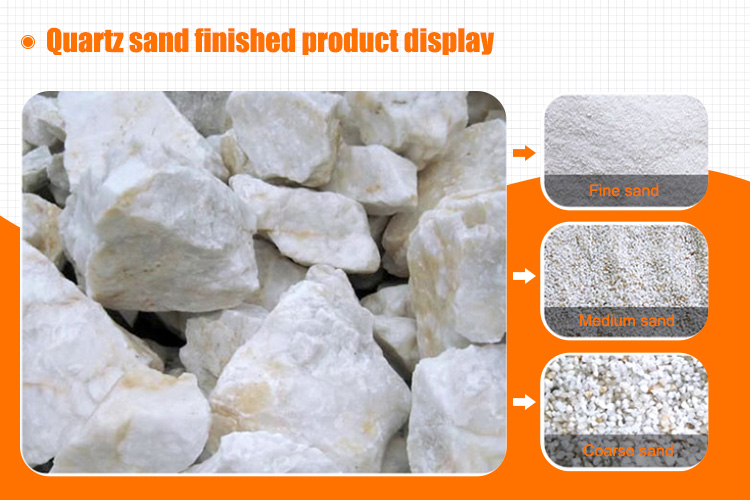 The lining and grinding balls of the quartz sand ball mill are made of silica, high alumina, and rubber materials. During the grinding process of the quartz stone, impurities such as iron are reduced to ensure the purity of the quartz. The sand-making effect is very good. There are many sales companies in the market now. , It is really hard to choose, and the product quality is also different, so the price of quartz sand ball mill varies greatly.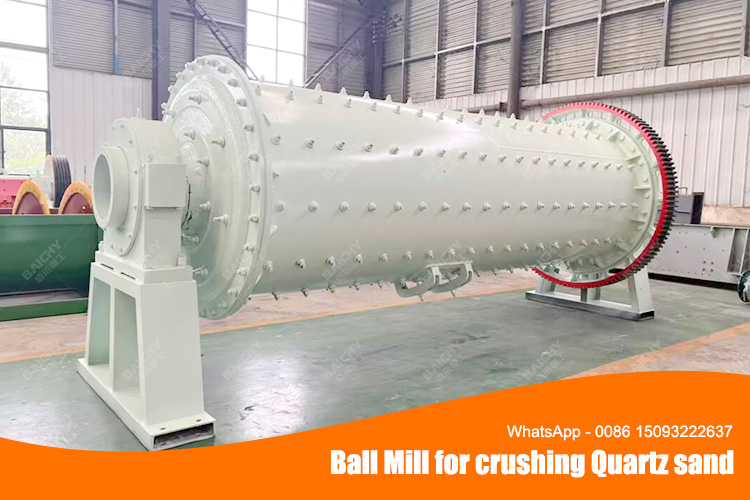 Working principle of quartz sand ball mill:
It is a skeleton type driven by a horizontal cylindrical turning gear, external gear, and two hoppers. The material enters the first hopper after being spiraled through a hollow shaft by the feeding device. The hopper has a trapezoidal sheath or a corrugated sheath. There are steel balls inside, which fall down under the centrifugal force of the cylinder, and the ground materials pass through the single-layer partition and enter the next hopper. There is a flat scale plate with steel balls inside for grinding materials, and the powder is discharged from the grid plate. , to complete the grinding.
Feed particle size:<25mm
Discharge particle size: 0.074-0.4mm
Production capacity: 20 t/h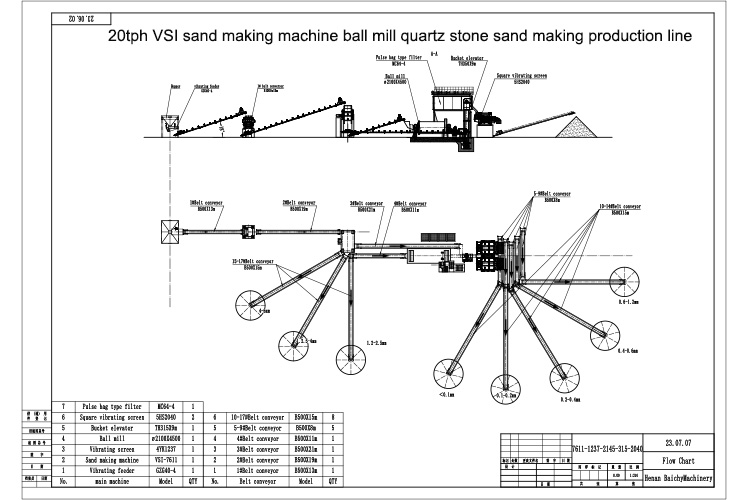 1. High grinding precision, one-time molding, uniform product fineness, and no impurities;
2. Through the fully enclosed design, dust pollution is avoided and the working environment is improved.
3. The processing capacity is large, and it can not stop for a long time, and the advantages of continuous operation are obvious;
4. The cylinder body, lining board, and core components inside the cylinder body have been subjected to super wear-resistant treatment, which is more wear-resistant and suitable for the high hardness of quartz sand.
The production capacity of the quartz sand ball mill is 0.65-615t/h, 13.8-38 revolutions per minute, and the ball loading capacity is 1.5-338 tons. It adopts full hydraulic operation, is easy to use, easy to realize automation, and the efficiency has also increased. Now it has 34 models, and the output There is a huge difference in price as well.
In addition, the output of the quartz sand ball mill can be customized according to your needs, and Baichy Heavy Industry has a standard heavy-duty industrial plant with strict factory quality standards and sufficient goods. For the specific price of the quartz sand ball mill, directly consult online to understand, and enjoy wholesale price discounts.