How many kinds of coarse crushers do you know? The primary crushing equipment mainly depends on the material hardness of the raw material, the feed size, and the required output for crushing.
The primary crusher crushes large raw ore materials (such as granite, limestone, basalt, etc.) into smaller sizes for secondary crushing or better utilization in the next process. It is the first stage in the stone crushing production line, sometimes It may also be necessary to configure secondary or tertiary crushing in order to obtain better product particle size.
Types of Primary Crushers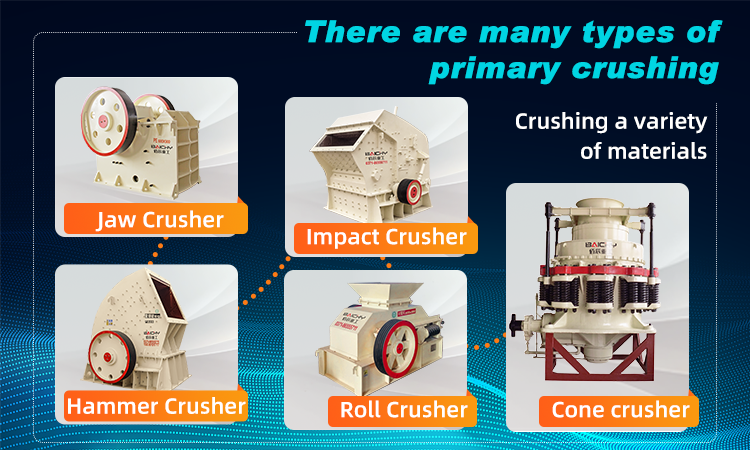 There are several types of primary crushers, including:
● Jaw Crushers
● Hammer Crusher
● Impact Crushers
● Roll Crushers
● Cone Crushers
PE jaw crushers are the most commonly used equipment for primary crushing applications because they can accept hard materials up to 350 MPa, accept larger feed particle sizes, and can handle non-stick dry to slightly wet materials, the discharge port is easy to adjust.
Hammer crusher can be used as a primary crusher in a variety of aggregate and industrial applications, including limestone, marble, shale, gypsum, phosphate, bauxite, aluminum slag, uranium, cryolite, clinker, quicklime, petroleum coke, coal, etc. Crushing medium to low hardness materials.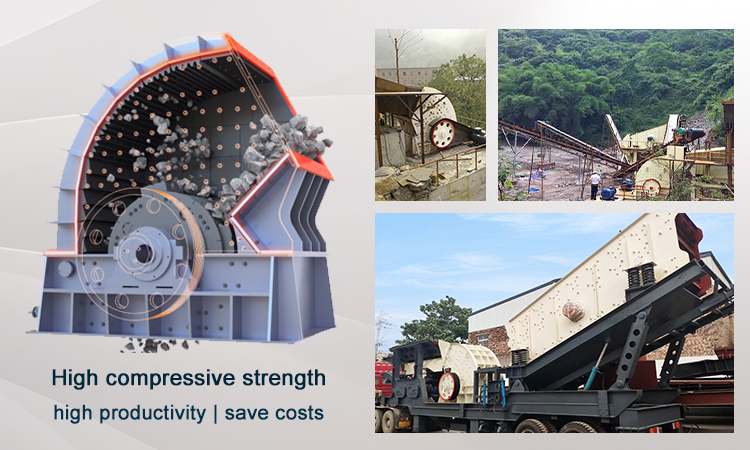 The impact crusher has a relatively high-quality grain shape and uniform crushing force. At the same time, the crushing force can be adjusted by changing the rotational speed of the rotor.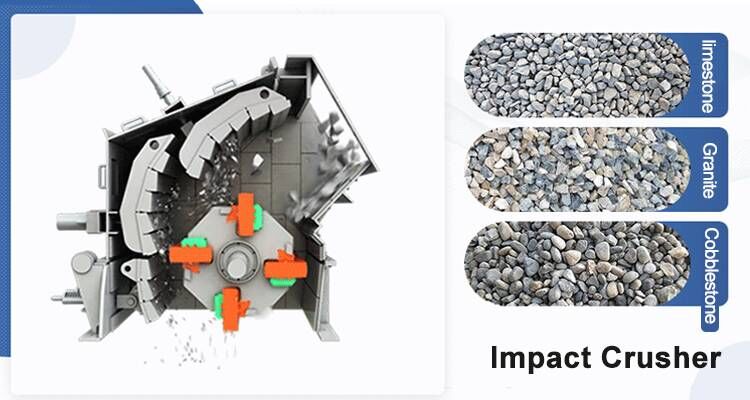 Similar to Sizers, Roll Crushers can be used for the primary crushing of soft to medium hard material that can be slightly abrasive, dry, or wet and sticky. They are typically used in heavy mining applications and have a typical ratio of reduction of 4:1.
Cone crushers operate by extrusion and are generally used in the secondary crushing stage of crushing production, but can be used as primary crushers in some applications. They can handle medium to very hard abrasive materials that can be dry or wet, but not sticky.
How to Choose the Right Crusher?
While all of these machines can be used as primary shredders, some types of primary shredders are better suited for higher hardness materials, while some primary shredders are better for lower hardness or wet/sticky materials. Some crushers require pre-screening, while others accept full feed. Some crushers produce more fines than others, and so on and so forth.
Of course, Baichy Heavy Industry Co., Ltd. will provide a free crushing process plan according to your material characteristics and technical requirements. Contact us as soon as possible!