River pebble is a hard, wear-resistant, and chemically stable silicate mineral. It is a purely natural stone. Its main chemical composition is silicon dioxide, followed by a small amount of iron oxide and trace amounts of manganese, copper, aluminum, magnesium, and other elements and compounds.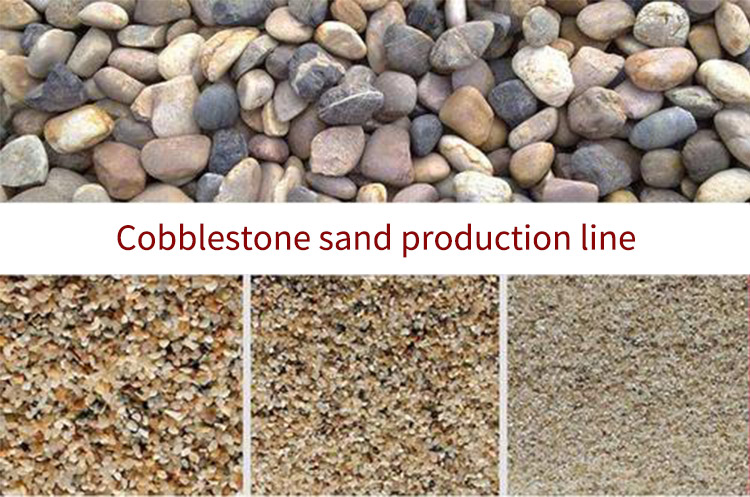 River pebbles have different pigments. Due to the different types and contents of these pigment ions dissolved in the silica hydrothermal fluid, river pebbles exhibit colors such as black, white, yellow, red, dark green, and blue-gray. Most of the river pebbles offshore or on rivers are widely distributed, common, and beautiful in appearance. They are ideal for courtyards, roads, and building construction stones.
Natural river pebble is made into river pebble sand through a series of processes such as crushing, sand making, and screening, which is an important industrial mineral raw material. Widely used in water conservancy and hydropower, high-grade highways, expressways, high-speed railways, passenger dedicated lines, bridges, airport runways, municipal engineering, high-rise building sand making, stone shaping, and other fields. River egg sand is also widely used as an aggregate in concrete. River pebble is rich in resources, with low collection cost and high application value.

Process flow of Baichy crushed 100t/h river pebble production line:
The production line consists of a vibrating feeder, PE jaw crusher, multi-cylinder hydraulic cone crusher, YK vibrating screen, and VSI sand-making machine.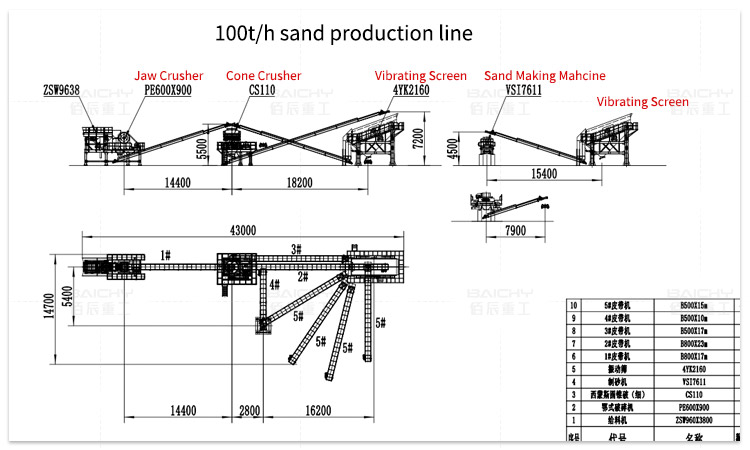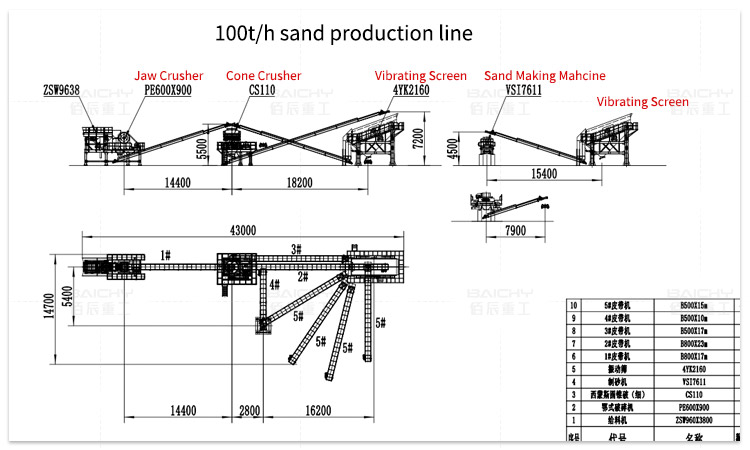 The material is first conveyed by the vibrating feeder to the PE jaw crusher for coarse crushing. The coarse material produced is transported by the conveyor to the multi-cylinder hydraulic cone crusher for the second fine crushing work, and the finely crushed stone enters the YK circle. In the vibrating screen, two kinds of stones are screened out. The stones that meet the feeding size of the VSI sand-making machine are used for sand making, while the other part of the returned material continues to be finely crushed. Part of the stone entering the sand making machine is made into finished sand and finished stone, and the other part enters the sand-making machine to be broken again.
Riverstone crusher manufacturers recommend
Baichy Heavy Industry has been committed to the production of marble crushing equipment for more than 30 years. It not only has very rich production experience but also has advanced production technology and complete production facilities. Baichy Machinery regards quality as its life and selects high-quality raw materials. The quality of the marble crushing equipment produced by Hongxing Machinery has passed the international quality system certification and has been unanimously recognized by the majority of users.
Not only that, the marble crushing equipment produced by Hongxing Machinery is very affordable, which can greatly reduce the user's investment in production. If users need or want to know more about their equipment, they can call Baichen Heavy Industry's free consultation hotline at any time. 8615093222637, we will serve every user attentively, and according to the actual production needs of the user, give the user a more reasonable and preferential price.
Website : https://www.baichychina.com