Baichy Heavy Industrial Machinery Co., Ltd

Phone/Wechat/Whatsapp:+008615093222637

24 hours online
The crawler jaw crusher is equipped with a high-performance jaw crusher. As rough crushing equipment, the Baichy Machinery crawler jaw crusher is suitable for crushing various natural stones, such as limestone, river gravel, granite, basalt, etc., as well as crushing construction waste, coal mines, and metal mines.
Technical Parameters
Model
Feeder
Jaw Crusher
Main Discharge Belt
Side Discharge Belt
Capacity
YMC80
G2D8035
C80
B800x9m
B500x3.8m
80-125t/h
YMC96
G2D9638
C96
B1000x12m
100-250t/h
YMC106
G2D1142
C106
160-360t/h
YMC116
C116
B1200x13m
200-450t/h
YMC120
G2D1242
C120
300-520t/h
Performance advantage
The crawler chassis is easy to drive in the rugged and harsh road environment of the crushing site, saving time for quick entry to the construction site
The integrated unit configuration is convenient and reasonable for installation and maintenance, which makes the configured unit have high durability and higher working time
The installation form of integrated unit equipment eliminates the complicated site infrastructure installation work of split components and reduces the consumption of materials and man-hours
The machine has high crushing efficiency, powerful functions, light and reasonable structure design, and stable and reliable quality.
Working principle
The material is evenly conveyed into the crusher through the feeder. After the primary crushing by the jaw crusher, a closed-circuit system is formed by the circular vibrating screen to realize the circular crushing of the material. The finished material is output by the conveyor for continuous crushing. The jaw crusher mobile crushing station can remove the circular vibrating screen according to actual production needs, so as to realize the direct primary crushing of materials, and it is convenient and flexible to use with other crushing equipment.
Product Image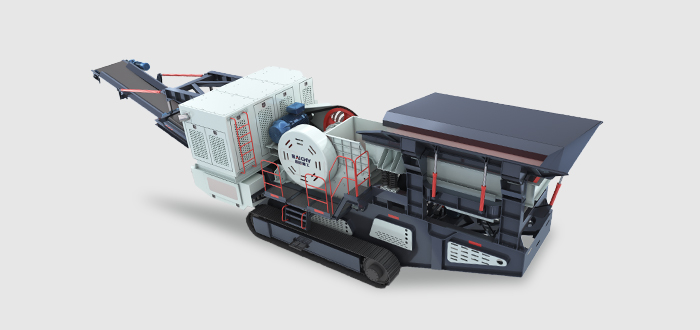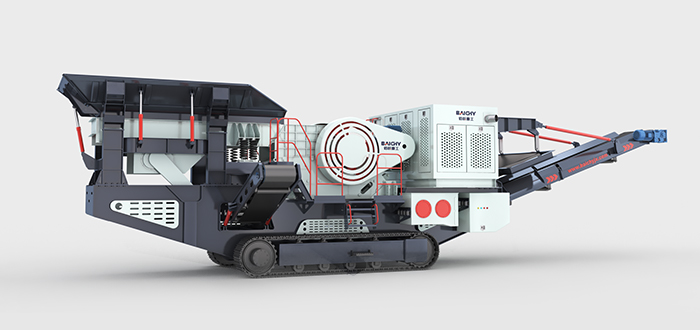 LEAVE MESSAGE
Thank you for your interest in Baichy Machinery. If you want to know more about our crushers and industrial grinding equipment.
Contact us now to find out what we can do for you!