When you want to make sand from various ores, it is very important to choose a suitable sand-making machine. There are many manufacturers of sand-making machines on the market today, and there are many types of sand-making machines, but the main types are the following five: VSI sand making machine, hammer crusher, double roller crusher, vertical compound crusher, and fine crusher.
Next, this article will introduce these 5 kinds of sand-making machines in detail for you.
1. VSI sand-making machine.
VSI sand-making machine
is also called high efficient vertical shaft impact crusher. It is the preferred choice for artificial sand making or stone reshaping in producing building aggregate, concrete, mining, refractory materials, cement, raw materials quartz sand, and other high purity materials.

2. Hammer crusher.
Hammer crushers
can crush materials with a big particle size to very fine particles. It could be made in mobile type in a diesel engine or an electrical motor. Hammer crusher is suitable for crushing medium hardness materials in cement, chemical industry, electric power, metallurgy, and other industrial sectors, such as limestone, slag, coke, coal, and other materials in the crushing and fine crushing operations.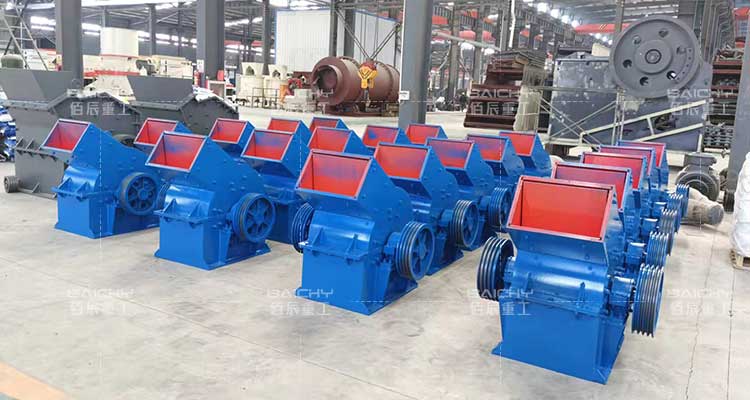 3. Double roller crusher.
A roller crusher is a machine that uses the frictional force of the roller surface to bite the material into the crushing area so that it can be crushed by extrusion or splitting. A double roller crusher is mainly used for secondary and fine crushing materials with soft or middle hardness like coal, coke, limestone, clinker mineral, slag, shale, and so on.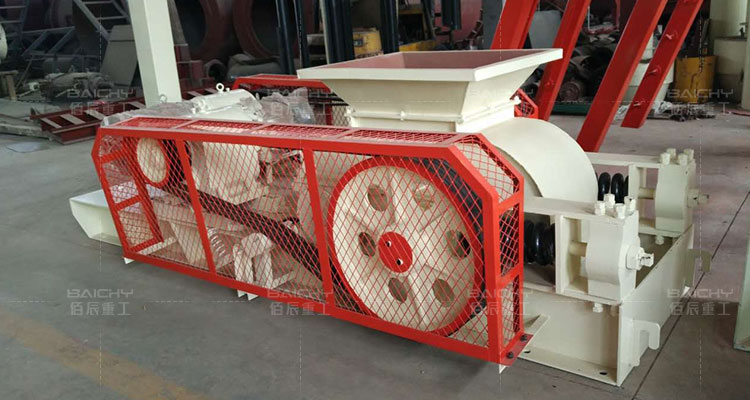 4. Vertical compound crusher.
A vertical compound crusher(PFL compound crusher)is a kind of vertical shaft sand-making machine. It is adjustable fine crushing equipment without a screen bar and suitable for crushing brittle materials with medium hardness and low water content. A vertical compound crusher is used to crush materials with medium or less hardness into fineness, such as limestone, dolomite, cement clinker, gypsum, coal, sandstone, ore, and so on, especially in the application of mechanical sand and stone.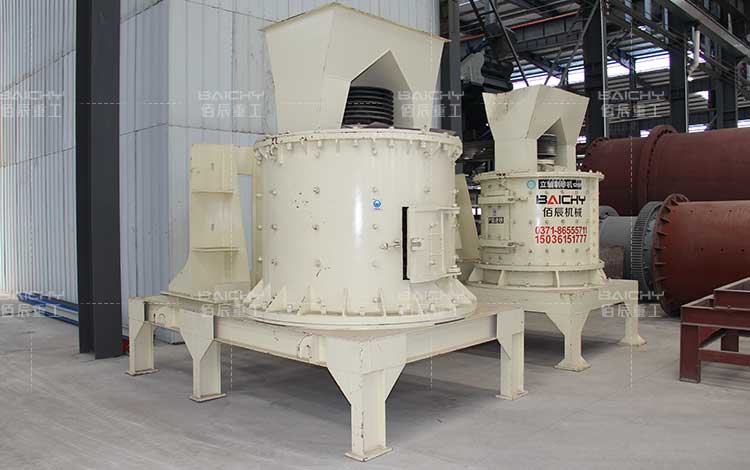 5. Fine crusher.
PCX fine crusher is a hammer crusher to crush limestone, cement, quartz, etc. Due to its more wear-resistant hammerhead and larger capacity, it is used to make artificial sand and gravel too. Fine crusher is applied in crushing various mid-hard solid materials such as limestone, gypsum, clinker, and mixed materials in the cement industry as well as calcium phosphate, dolomite, ore, construction equipment, chemical fertilizer, and mineral dressing.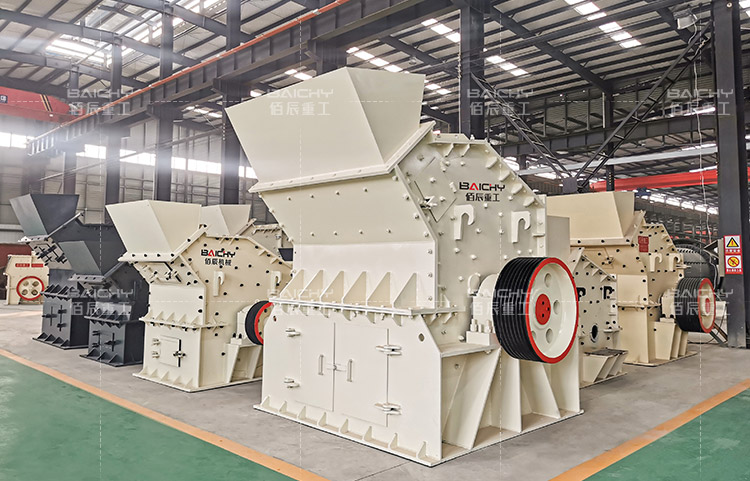 These five types of sand-making machines have their own characteristics, so how should customers choose when purchasing?
1. Choose according to materials.
If the material to be crushed is relatively large, you can choose a heavy hammer crusher. If the material is humid or hard, you can choose a vertical compound crusher or double roller crusher.
2. Choose according to price.
If you have enough funds, you can choose the VSI sand-making machine. VSI sand making machine has high performance and high output, and the finished product has a good grain shape. If the funds are not enough, you can consider a fine crusher or hammer crusher.
3. Choose according to output.
If you want a large-capacity sand-making machine, you can choose a hammer crusher. If the output requirements are not high, a double roller crusher or vertical compound crusher can be selected.
4. Choose according to finished product requirements.
If you want the finished product to be in good shape or finer, a VSI sand-making machine or fine crusher is a good choice.
5. Choose according to manufacturers.
It is also essential to choose a reliable manufacturer. A good manufacturer can help you solve many problems. When choosing a manufacturer, look at its ratings, service, and customer reviews.