Limestone Properties
The main component of limestone is calcium carbonate (CaCO3) with a Mohs hardness of 3. After limestone is mined from limestone, it is crushed to form limestone particles, that is, stone, sand, or further pulverized to form limestone powder, which is widely used in building materials, highways, metallurgy, chemical, and other industries. Lime is divided into quick lime and slaked lime.
Limestone becomes calcium oxide CaO (commonly known as quicklime) after being calcined, generally in the form of lumps, and is used in water quality treatment, asphalt improvement, desulfurization, building materials, medicine, and other industries. Quicklime absorbs moisture or adds water to become slaked lime, the main component is calcium hydroxide Ca(OH)2, used in environmental protection, medicine, food, and other industries.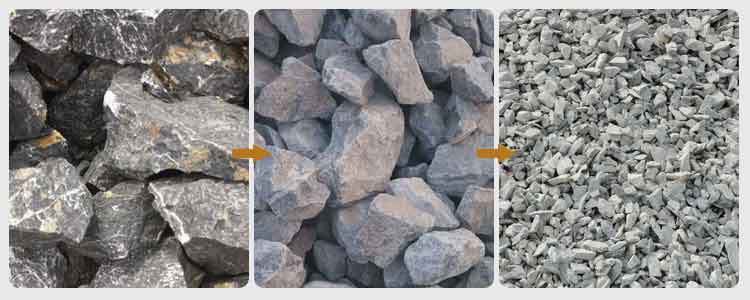 Limestone crushing process
Limestone or limestone is rich in resources, and the grade of raw ore can generally meet the requirements of various industrial sectors. Therefore, it is generally only necessary to carry out simple ore washing and does not need to adopt a complex beneficiation process for purification. The processing of limestone is mainly to crush, classify and produce quicklime, slaked lime, precipitated calcium carbonate, ultrafine (nano) calcium carbonate, carbon dioxide, etc. Limestone generally adopts a dry crushing process. For limestone used in metallurgy and roads, the ore can be crushed and screened.
50t/h Soft rock crushing plant
The production line includes jaw crusher, cone crusher, vibrating screen and belt and other equipment
100t/h Soft rock crushing plant
The production line includes jaw crusher, cone crusher, vibrating screen and belt and other equipment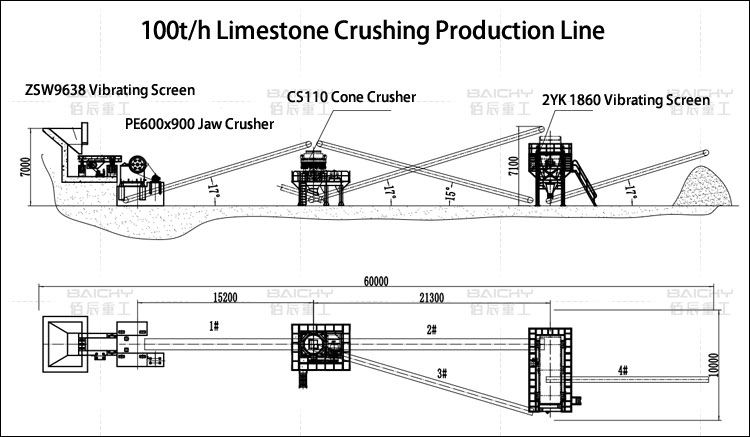 Limestone crushing recommended machine According to different uses, the output fineness is different, and the choice of limestone crusher will also be different
PE Jaw Crusher PF Impact Crusher CS Come Crusher