Vertical compound crusher is one of the commonly used equipment in crushing plants and sand-making plants.
Baichy Vertical Compound Crusher is the abbreviation of Compound Crusher. It is one of the mainstream equipment that can be widely used in mineral processing equipment. The vertical compound crusher is a crusher developed by integrating similar crusher technologies inside and outside the industry and optimizing the main technical parameters.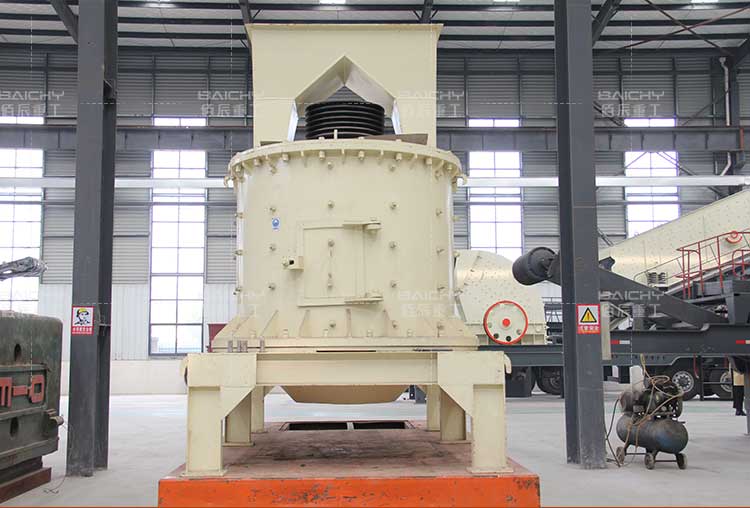 It is suitable for crushing brittle materials with medium hardness and low moisture content in building materials, mining, chemical industry, metallurgy, cement, coal, and other industries.
How does a vertical compound crusher work?
The material falls vertically into the high-speed rotating impeller. Under the action of high-speed centrifugal force, it collides with the material scattered around the impeller in an umbrella shape and is broken. After repeated impact, a vortex is formed between the impeller and the frame, and the material is broken again. Discharged from the outlet, the whole system forms a closed circuit, and the outer net is separated to control the fineness.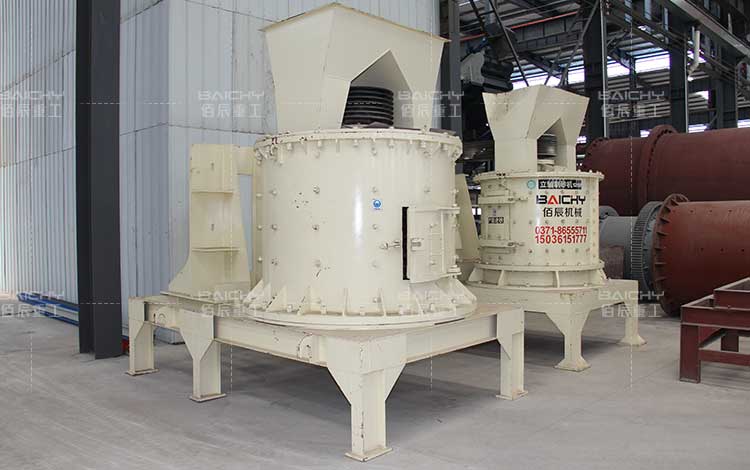 Advantages of vertical compound crusher:
1. High crushing ratio and adjustable discharge granularity.
2. The impeller adopts a wear-resistant plate and polyurethane material to reduce the operating cost.
3. With no grate device, it is not easy to block high moisture and sediment materials when crushing.
4. The discharge particle size can be adjusted arbitrarily, and is not affected by the wear of the plate hammer and the lining plate.