GSW series vibrating feeder is a kind of equipment that uniformly and continuously transports block or granular materials from storage bin to jaw crusher for crushing.
Next, we will learn about vibratory feeders from various aspects.
Structure of vibrating feeder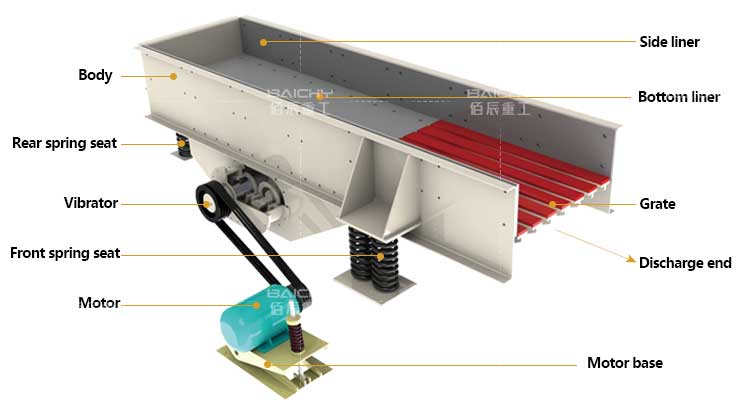 The vibrating feeder consists of a vibrating frame, a spring, a vibrator, a motor vibrating device, and a motor. The vibrator consists of a fixed eccentric shaft that meshes with two gears. During installation, both gears must be jogged as marked.
The working principle of vibrating feeder
Driven by the motor, the two eccentric shafts start to rotate, generating a huge linear power, forcing the feeder to vibrate back and forth. Through the vibration, the material will slip on the hopper and be thrown up, moving forward, when the material passes through the screening part, the smaller material will fall down to avoid further crushing, so as to achieve the purpose of screening.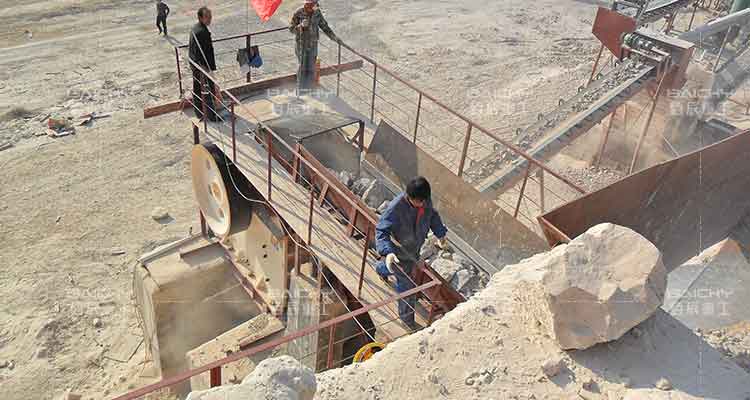 Applicable Fields:
The vibrating feeder is widely used to match the crushing and sieving equipment in many industries including stone crushing plants, metallurgy, coal mine, mineral dressing, building material, chemicals, grinding, etc.
Applicable Materials:
The vibrating feeder is widely used in river pebble, granite, basalt, iron ore, limestone, calcite, quartz stone, diabase, and other materials.
https://www.baichychina.com/
1. Reliable quality: The vibrating feeder has stable vibration amplitude and many wear-resistant parts, which are suitable for various materials. And it is easy to maintain and has a long life.
2. Structural personality: The unique mesh design prevents material clogging, and the mesh gap can be adjusted according to the material.
3. High working efficiency: The vibrating feeder has a large feeding capacity and good continuous performance.
4. Low noise: The noise of the vibrating feeder is lower than other equipment, which improves the working environment.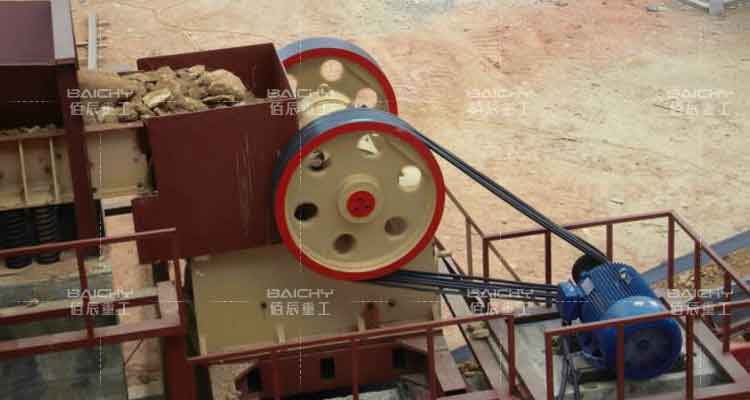 If you want to know more about this machine or other machines, please contact us whatsapp:86-15093222637.
Website : https://www.baichychina.com